Hip Horns Brass Collective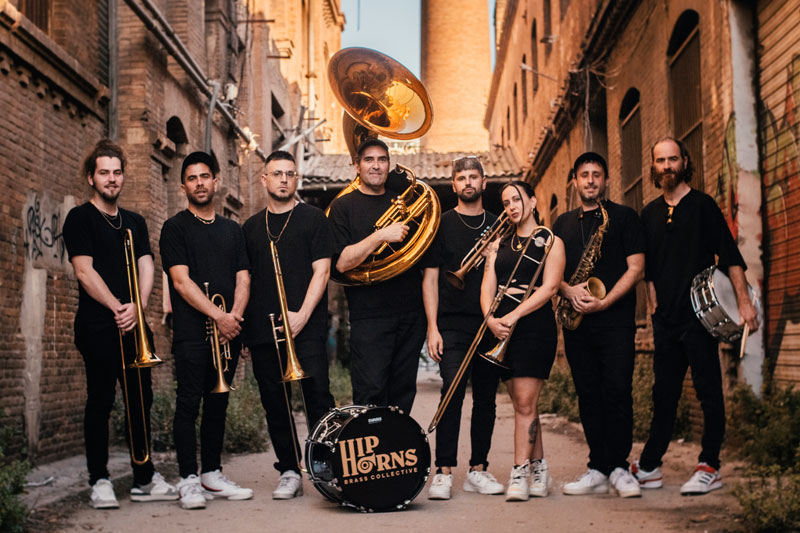 Hip Horns Brass Collective is a band formed by three different generations of experienced jazz and modern music musicians who have managed to find the formula for a unique sound that differentiates them from other brass projects in the country. Some of them are also currently touring on projects such as C. Tangana and Nathy Peluso.
The group present a powerful show on stage, and they are versatile too: taking the show to the streets and mixing New Orleans music, hip hop and other elements of Afro-American styles. Hip Horns have elevated the concept of the street parade to an energetic and fiery jazz party with the presence of an incredible brass and percussion section.
Albert Costa | trombone
Gregori Hollis | trumpet
Alvar Monfort | trumpet
Alba Pujals | trombone
Nil Villà | saxophone
David Parras | sousaphone
Martí Soler | percussion
Josep Terricabras | percussion
Rodrigo Laviña | vocals