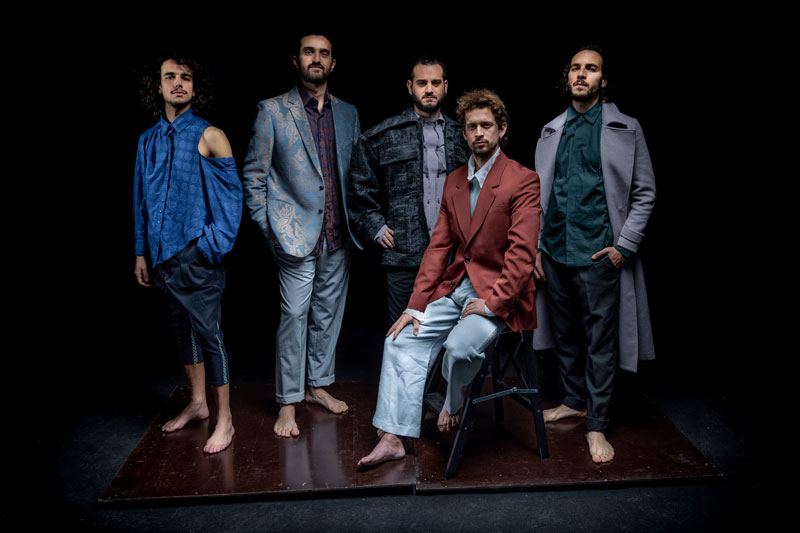 THURSDAY 16
16:00
JAMBOREE 3
Los Aurora is a flamenco-jazz group that revolutionised the national and international music scene with the release of their first album Aurora (Taller de Músics, 2017), with which they toured venues and festivals all over the world. A daring and personal proposal that represents a breath of fresh air in flamenco, a genre that has lost its fear of fusing with other aesthetics.
On the occasion of the release of the new album La Balsa de la Medusa (Self-published, 2022), they present a new live show. It reflects a more electric and energetic sound, closer to rock, where they transform the classic references always present in the DNA of the Barcelona band with a transgressive attitude. Their sound starts from flamenco and moves towards jazz, moving away from the more classical sonority of the compositions which it is inspired by.
In this new musical adventure, they cover the most popular flamenco songs, while evolving towards more daring languages ​​that go beyond the most traditional sonorities and merge with other genres.
This new artistic approach is perfectly complemented with the powerful voice of the young singer Pere Martínez, together with Max Villavecchia on piano, Javi Garrabella on bass and Joan Carles Marí on drums. 
Pere Martínez | cante (flamenco singing)
Max Villavecchia | piano
Javi Garrabella | bass
Joan Carles Marí | drums
Marina Paje | baile (flamenco dance)