Reptilian Mambo 'Mambocore'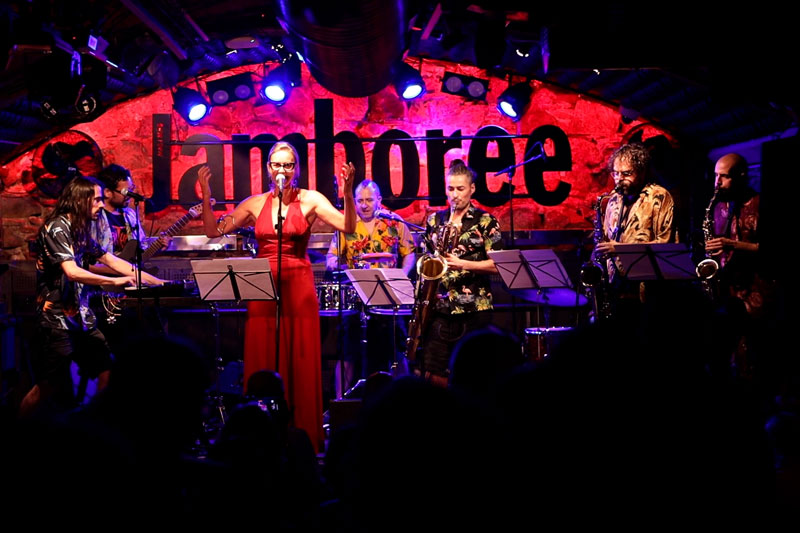 Reptilian Mambo could be defined as a crazy mix of genres such as mambo, free jazz, hardcore, free improvisation, latin jazz and progressive metal, which the group call "mambocore".
Created and led by producer, composer and multi-instrumentalist Andrés Rojas, el Pricto, the band features an active team of musicians in the Barcelona and Valencia free improvisation scene, which contributes considerably to the sound and technical transgressions that the group performs in their direct.
The group explores the exotic universe of the album Mambo (Capitol Records, 1954) by Yma Sumac, and incorporates it into its own style. The result is a new reptilian mambo that, through the voice of the singer Ilona Schneider, acquires a new musical and communicative dimension.
Andrés Rojas, el Pricto | synthesizer
Ilona Schneider | vocals
Carles Medina | alto saxophone
Eduardo Pons | tenor saxophone
Luis Erades | baritone saxophone
Diego Caicedo | electric guitar
Vasco Trilla | drums
Avelino Saavedra | percussion