WEDNESDAY 27
10.00H – 11.30H
SALA 02
PANEL IN CATALAN & SPANISH
FROM CLASSROOM TO STAGE.
IS JAZZ A MEANS OR AN END?
This session will consider the state of training as the result and origin of the current jazz scene. Four important music schools will present their models for training and for entering the modern music scene, showing how students and professionals can be involved in sharing knowledge and ideas.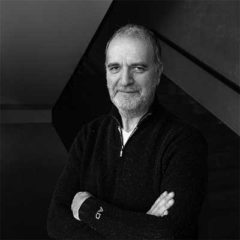 Joan Sanmartí is a professor of Jazz Guitar and Composition of Modern Music at ESMUC. He participates in numerous International Seminars with Steve Brown, Sean Levitt, Joe Pass, Gary Burton, Dave Liebman and Richie Beirach. His career has led him to collaborate with Max Sunyer, Manel Camp, David Xirgu, Marc Parrot, Carles Benavent, Big Band de L\'Aula, Bebopourum, Sisa, Santi Vendrell, Maria Del Mar Bonet, Hector Vila, David Lyme, Mili Bermejo, Koniec and Big Ensemble Taller de Músics, just to say a few. With the album, Inmersión won the prize for the Best Catalan Record of the Year 1988 in the jazz section, the Puig-Porret Prize for the best production presented at the Mercat de Música Viva de Vic 1996 with I See Chaos and the Prize of the Association of Musicians of Jazz of Catalonia as Composer of the Year in 1996.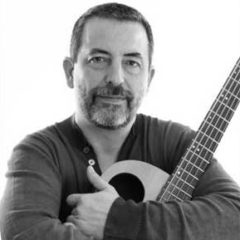 JORDI GASPAR (TALLER DE MÚSICS)
Jordi Gaspar is a musician, bassist, composer and pedagogical director of Taller de Músics Superior School of Music Studies. Hhis eclectic character has led him to share stage with musicians such as John Abercrombie, Bob Moses, Tete Montoliu, Mulgrew Miller, Dave Liebman, Jordi Bonell, Dave Schnitt , Billy Hart, Perico Sambeat, Jorge Rossy, Jeff Ballard and Vince Mendoza from the world of jazz, and Miguel Poveda, Martirio, Chicuelo and Rosario la Tremendita, among others, from the world of flamenco.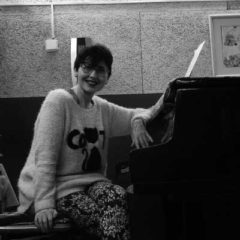 MAITE VERNET (JAM SESSION)
Maite Vernet is director of the Department of Pedagogy at the Jam Session School of Music. Besides being a music teacher, she is a music therapist and composer. In addition to all her music studies, Vernet also has training in Spanish dance, Catalan jazz and musical theater. She is interested in Musicology and Ethnomusicology, especially in urban music and music from the Maghreb and Japan. She is a specialist music teacher in several public and private schools and is currently director of the music school Taller de Música Premià. Teacher coordinator, head of the department of Pedagogy, culture and development and professor of Music Pedagogy, Body Training and Music Analysis at Jam Session School of Music.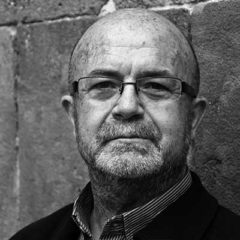 LLUÍS CABRERA (TALLER DE MÚSICS)
Lluís Cabrera (Arbuniel, Jaén, 1954) arrived in Barcelona in 1964, in Nou Barris, where at the beginning of the 70s he gave impetus to the Enrique Morente Flamenco Rock. In 1979 he founded Taller de Músics, through which, throughout these years, he has substantially modified the jazz and flamenco activity of the country. Possessor of a thousand concerns, in 2005 he decided to go to the world of the scenic-musical arts with the recording of Home das Bubas. With the Andalusian Association, he has written two books, Els altres andalusos. La qüestió nacional de Catalunya (Editorial L\'Esfera dels llibres, 2006); and Fabricar l'immigrant (Pagès editors). Also published in the essay Catalonia will be impure or not (Editorial Pòrtic, 2010) and is the author of several articles and publications. He is also the co-author of two other essays: Generació Barcelona (Editorial La Magrana, 2011) and Per què volem un Estat propi? (Pagès editors, 2012).