'WHY DIY (DO IT YOURSELF)'? ARTISTSELF-MANAGEMENT
What does it mean to manage yourself as an artist? How can an artist connect effectively with programmers and audiences? What is the impact of self-management from a programmer\'s point of view?
This session will cover a large number of concepts and practical tips in order for artists to improve their management and obtain results. Noam Vazana, a self-managing artist who has toured Europe and the USA, and Steve Mead a programmer for an independent festival that promotes talent will share their ideas on how to work without representation and how this can allow artists to reach audiences and programmers.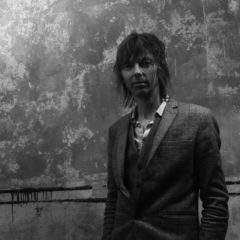 Steve Mead is Artistic Director/CEO and co-founder (in 1996) of Manchester Jazz Festival (MJF), where he has pioneered programmes for talent and audience development and commissioning new work. MJF won the Europe Jazz Network Award for Adventurous Programming (2016), the Artistic Director's Exchange Award (2017) and is a PRS Foundation Talent Development Partner. Steve is also Creative Director for Jazz North, the jazz development agency for the north of England, is vice-chair of the UK & Ireland-wide Jazz Promotion Network and sits on advisory panels for Serious and PRS Foundation.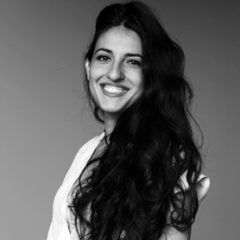 Noam "Nani" Vazana is an Amsterdam-based composer, pianist, vocalist, trombonist and musical activist who performs over 100 concerts annually across Europe and beyond, including North Sea Jazz, Roccella Jazz, Tanjazz and New York. . She is a board member of the Amsterdam Artist Collective and Founder/CEO at Nova Productions agency. She recently won the SENA Music Production Award 2019, hosted a DIY artists' panel at WOMEX 2018, won the Sephardic Music Award in 2017, is a ranked iTunes Top-20 bestseller, won the ACUM album prize in 2014 and has shared the stage with John Clayton, Katie Melua and Bobby McFerrin. Noam has released three albums under her own name, and composed documentary music for the BBC (UK) and NPO (NL), who are currently commissioning a programme about her own work.