ALTO FOR TWO:KIKA SPRANGERS & IRENE REIG QUINTET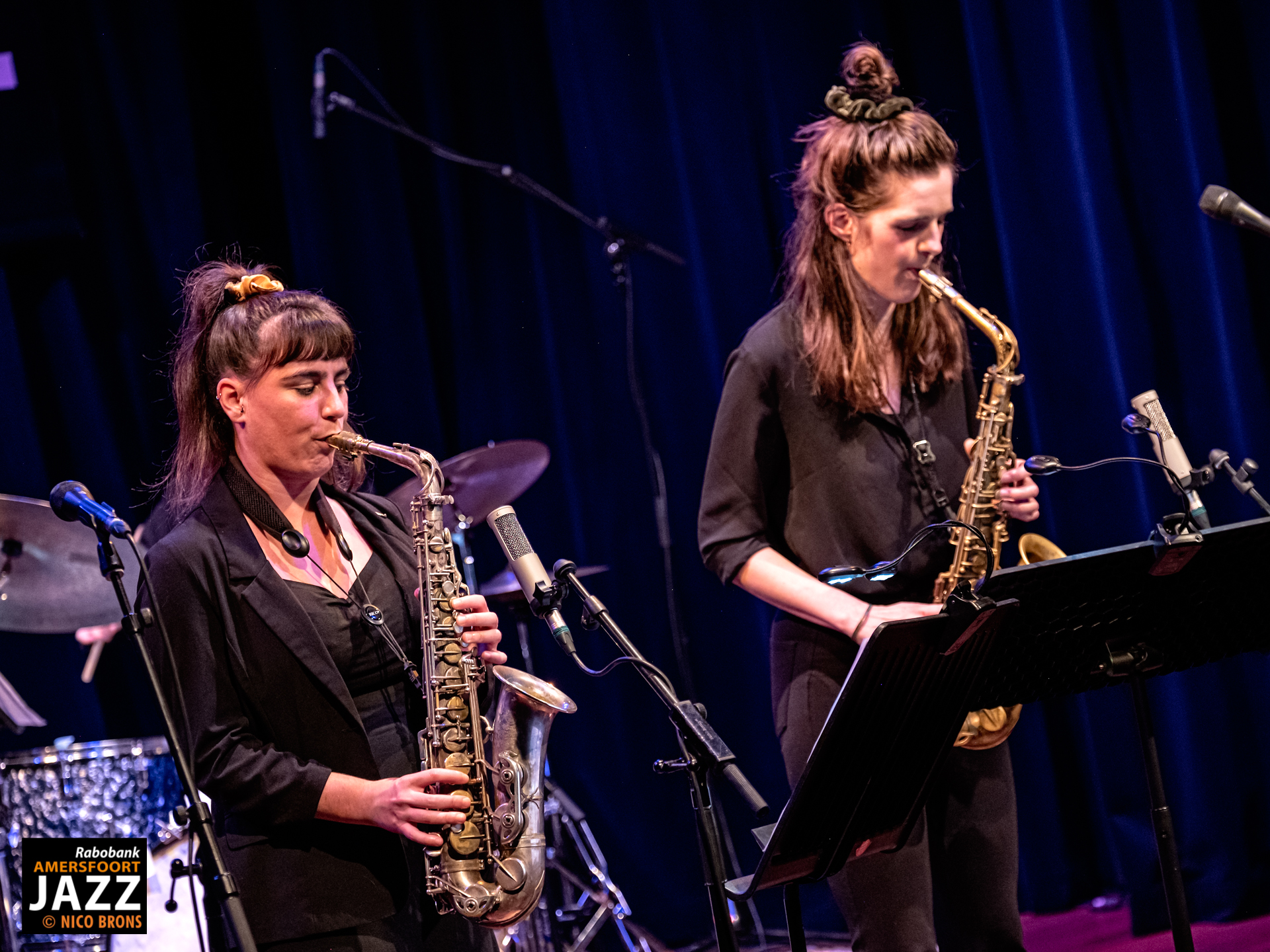 Alto For Two is the new project from the quintet led by saxophonists Kika Sprangers and Irene Reig, two outstanding young musicians on the emerging jazz scene. Both draw from the jazz tradition and create a particular, distinctive and contemporary sound. The promotion of this project also aims to be a loudspeaker to give visibility to the role of women instrumentalists in jazz and modern music.
Alto for Two is a production by the Festival Jazz Terrassa and Rabobank Amersfoort Jazz, with the collaboration of the Institut Ramon Llull and JAZZ I AM.
Kika Sprangers | saxophone and composition
Irene Reig | saxophone and composition
Xavi Torres | piano
Giuseppe Campisi | double bass
Sun-mi Hong | drums