THURSDAY 9
10:00 – 11:00
ROOM 01
FOCUS ON SPAIN AT INTERNATIONAL FESTIVALS AND MEETINGS
Different festivals and meetings connect their editions to the jazz scene in a given region or country. They invite professionals to attend and share their knowledge about the local circuit on which they work: festivals, clubs, agents and professionals. At the same time, they usually include a showcase programme with jazz musicians from the invited country or region. Spain has been and will continue to be the focus of different festivals, fairs and meetings and this experience will be shared by representatives of events that have strengthened relations with the Spanish jazz scene and its professionals.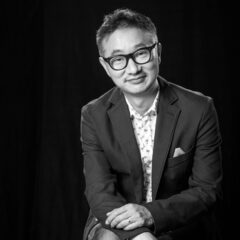 JAEJIN IN (JARUSUM JAZZ FESTIVAL)
As founder and chief director of Jarasum Jazz Festival, he has worked in music for around 30 years. Jaejin is regarded as not only one of the most important producers on the Asian jazz scene but has also served as a professor for Howon University in Korea.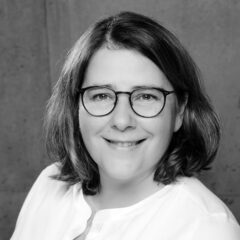 SYBILLE KORNITSCHKY (JAZZAHEAD!)
Sybille Kornitschky, born in 1969, has been an employee of Messe Bremen since 2002 and has been project manager of the international music trade fair Jazzahead! and the accompanying cultural festival in Bremen since the very beginning. Her early studies and work took her to Paris and Bordeaux, where she lived for several years. Later she moved to Freiburg and Cologne, where she worked for four years as an editor in a book publishing house.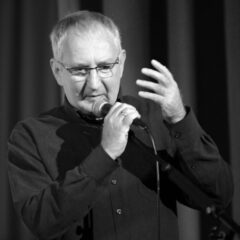 EMILIAN TANTANA (JAZZFREUNDE BAD ISCHL)
Emilian Tantana has been the president of the Jazzfreunde Club Bad Ischl in Austria since 1994. He has also been a member of the international association Radio Jazz Research since 2019, and regularly participates in various radio programmes. Throughout his professional career he has worked in the organisation and management of clubs and festivals such as the Sibiu Jazz Club, Sibiu Jazz Festival and Costinesti Jazz Festival in Romania. He also gives workshops and lectures at international level.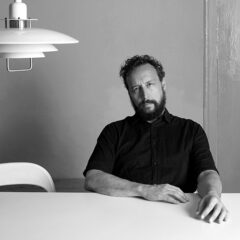 MARC LLORET
(MERCAT DE MÚSICA VIVA DE VIC -MMVV-)
Marc Lloret is the Artistic Director of MMVV. He studied journalism and worked in magazines and as a press agent in Mondadori publishing label for Spain, and Fnac Barcelona until 2003. In 2004 he started working in music festivals in Malaga (AV) and Barcelona (Hipersons, 2004-2007). In 2005 he co-organized the first edition of popArb Festival in Arbúcies (Girona, Spain) which he was involved in until its last edition in 2015. From 2006 to 2009, he worked in the management and production jazz company Produccions Contrabaix. He has also coordinated the guide of Catalan Sounds, published by Institut Ramon Llull. In 2011 he started working in Mercat de Música Viva de Vic as Artistic Director.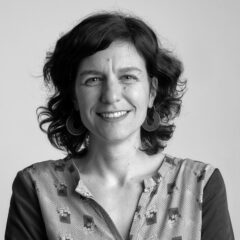 EVA COLOM (INSTITUT CATALÀ DE LES EMPRESES CULTURALS EN PARÍS)
After working as a sociologist for two years in Catalonia, she moved to Paris in May 2008 and started working at Catalan Arts/ ICEC Paris Office. One of her main jobs is to help companies and artists based in Catalonia to get access to international markets, and be present at professional fairs, market events and festivals, focusing on the French scene, as well as Italy, French-speaking Switzerland and French-speaking African countries. Her mission is to establish cultural and professional links with other professionals and organizations, to build bridges between Catalonia and the rest of the world, exploring opportunities and finding partners.