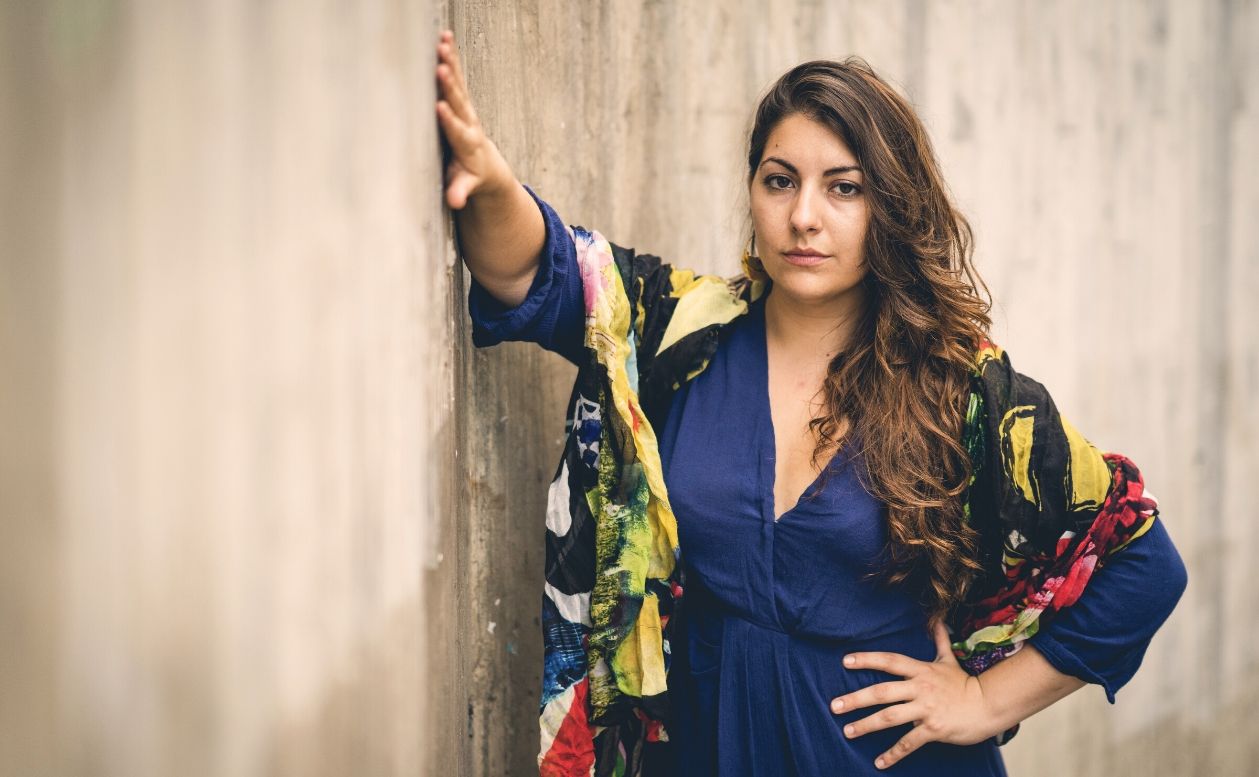 Mélodie Gimard is a young French pianist, composer, and arranger based in Barcelona. Despite her youth, she combines her piano career with the musical direction of shows at various national and international festivals. She is also a member and founder of Pescaitos Flamenco Quartet, Trio Zuloaga, and the new female project EVA.
Numen (One World Records, 2020) is her first album, an interdisciplinary project that represents the freedom of expression of a young artist with regards to the influence of flamenco. Everything that inspires the Mélodie Gimard falls into this category: everything can become numen. Through this show, the artist translates the different numens that have inspired her into music (places, words, people…), telling her own story through the hybridisation of the classic and most current music, always taking into account the flamenco tradition and its language seen from a new angle in a spontaneous and transgressive way.
In her compositions, we find influences from both the most jondo flamenco and current artists. El Chozas de Jerez, Manolo Caracol, Moraito, Bebo Valdés, Ibrahim Maalouf or Tigran Hamasyan are part of the heterogeneous creative numen of Mélodie Gimard.
Mélodie Gimard | piano and director
Anna Colom | vocals and loop station
Carlos Sarduy | trumpet
Martín Meléndez | cello
Pablo Gómez | percussion
Karen Lugo | baile