THURSDAY 9
11:15 – 12:15
ROOM 01
RESIDENCIES FOR ARTISTS AND PROFESSIONALS IN EUROPE

Residencies provide the perfect environment for an artist or professional to spend some time developing their creative project. Residency programmes offer various benefits such as the provision of a workspace, new contacts, visibility and, in some cases, even funding. Europe, with its thriving art scene and support system, is a major attraction for artists and professionals from all over the world. This panel discussion will share visions of four residency models: those of Périscope (Lyon), Budapest Music Center (BMC), Hangar (Barcelona) and Espai La Marfà (Girona), all of which also support the creation of local and international artistic communities.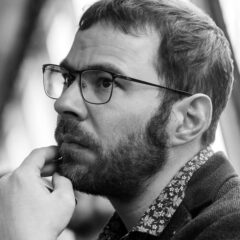 PIERRE DUGELAY (PÉRISCOPE | SCÈNE DE MUSIQUES INNOVANTES)
Pierre Dugelay is the director of Périscope (Lyon).  Opened in 2007, it is a living space aiming at creating and broadcasting innovative music. Périscope's artistic guideline is mainly focused on jazz and improvised musics but is also wide enough to include rock, noise, hip-hop, soul as well as new kinds of experimental and improvised music. On a yearly basis, Périscope is organizing about 150 shows, as well as social and educational projects along with cultural screenings, talks, workshops and performances contributing to the project's artistic identity. Périscope aims at being a central workplace for musicians in order to work and experiment on residency and rehearsal projects while also contributing to the growth of a general network with Lobster, its own co-working spot next to the venue. Actor of an innovative and experimental local scene, Périscope also tends to reflect a global state for innovative music by developing its reach with international projects.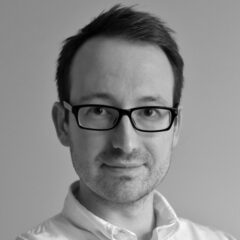 ÁBEL PETNEKI (BUDAPEST MUSIC CENTER -BMC-)
Ábel Petneki has promoted jazz, contemporary and classical concerts at Budapest Music Center and Opus Jazz Club since 2017, having previously worked as a freelance booking agent for 2 years and in marketing for 8 years. With more than 400 concerts each year, the core mission of Budapest Music Center remains the same ever since its 1996 founding: to present the music of today as a privately owned and independent concert venue, jazz club, record label, music library and information center.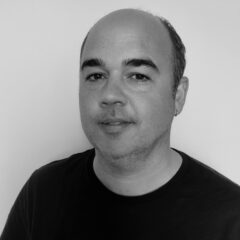 DANI ORTIZ (LA MARFÀ | CENTRE DE CREACIÓ MUSICAL)
Dani Ortiz is a Music Project Manager at La Marfà – Centre de Creació Musical, a public institution of the Girona City Council. La Marfà is a musical creation center founded in 2011, following the restoration of the old Marfà textile factory. It has various work spaces (rehearsal rooms, recording studio, multimedia rooms, performance room) and carries out a wide range of projects conceived for various stakeholders in the music industry, including: creation projects (residencies, artist accompaniment, co-production of new projects); training projects (technical, musical and management); and promotion projects (workshops, conferences, concerts).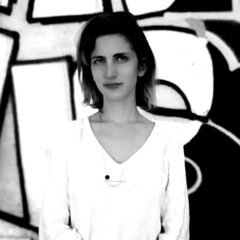 LUDOVICA MICHELIN (HANGAR | CENTRE DE PRODUCCIÓ I INVESTIGACIÓ D'ARTS VISUALS)
Ludovica Michelin is a Cultural Manager specialised in the management  of European projects.
She works for Hangar, a center for artistic production and research based in Barcelona. She is part of the research and transfer of knowledge area and coordinates: On-the-Fly, a Creative Europe project focused on livecoding, a sound and visual creation technique, generating a technological appropriation through the use and development of free and open softwares and Biofriction, a Creative Europe project committed to generating hybrid contexts which promote collaboration between artists and scientists. Ludovica manages a consortium formed by institutions from Slovenia, Portugal, Finland, Germany and the Netherlands.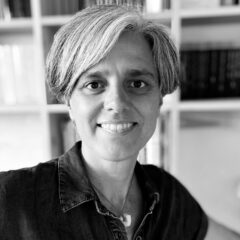 MARÍA LLADÓ (INSTITUT RAMON LLULL)
Graduate at Humanities studies, Performing Arts and Music Sciences Management. Maria Lladó was the music delegate at the Balearic Islands local Government during the period 2000-2004. During the past 20 years, she has developed her professional experience in public institutional music policies focussed at programmes for international promotion of Catalan music and music advisor of music festivals. She currently coordinates the music department at the Ramon Llull Institute the public institution dedicated to international promotion of Catalan Culture.