FRIDAY 10
11:15 – 12:15
ROOM 01
SYNC MUSIC LISTENING SESSION
During this live session, two professionals associated with The Guild of Music Supervisors will analyse different tracks presented by the record labels Freshsound (Jordi Pujol), Discmedi (Álex Eslava) and Trem Azul – Clean Feed (Pedro Costa). The music supervisors will evaluate the songs for their positioning as music for film, television, advertising, video games, apps and other existing or emerging visual media platforms. The session will also present a case study to explain to the audience how to navigate the world of synchronisation and the negotiation of terms for the use of a composition.
Coordinated by NODE and The Guild of Music Supervisors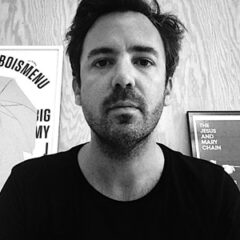 FREDERIC SCHINDLER (TOO YOUNG AGENCY)
Frederic Schindler is the founder of the creative music consultancy Too Young, the management company Bataille and the music curation service Movement. He worked on campaigns for Prada, Jean-Paul Gaultier, Helmut Lang, Hôtel Costes, Renault,Nina Ricci, Nike, Ford, Corona and Mac Cosmetics, among others. His work also includes management and A&R for artists such as Benjamin Biolay, Colder, Andrea Balency and Little Dragon. He has been nominated for Best Sync at the Music + Sound Awards and in several categories at the Music Week Sync Awards. He's a member of the Guild of Music Supervisors.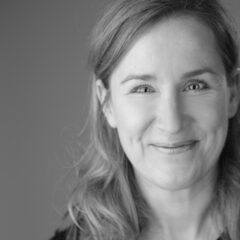 MILENA FRESSMANN (CINESONG / SUGAR TOWN FILMPRODUCTION)
Since 1991, Milena Fessmann has worked as a full-time DJ (2001-2014 Radio Eins After Work Lounge, Trompete/Berlin, European Film Awards 2015 etc.) and has worked for various radio stations. Since 1997 she works for Radio Eins/RBB and her own weekly show called Free Falling.
In 1989 she founded CINESONG. She is moderator of several national events and panels such as the Cartoon Movie Award/Postdam 2002-2008, Reeperbahn-Festival 2014-21, c/o pop Cologne 2014-2021 and many more. Milena Fessmann teaches music supervising and copyright clearing at film schools such as DFFB Berlin and is advisory board member of the World Soundtrack Academy. 
She founded a film production company called Sugar Town Filmproduction Gmbh & Co.kg in 2011. The first project was The Potential of Noise- Conny Plank by Stephan Plank and Reto Caduff. She is executive-producer of When Hitler stole Pink Rabbit, directed by award winning director Caroline Link and is co-producer on Evaluation, Girl made of Dust, Director: Hiam Abbass, Prince of swans and a few more.
Her newest documentary project is called Jung kaput spart Altersheime, directed by Christine Franz about female punk and new wave in German speaking territory from 1979-89 which is currently in pre-production.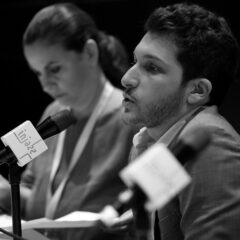 Mario Melillo is a young professional in music business skilled at project and event management. Currently based in Milano, Mario moved his first steps in the business by booking gigs for artists like Gilad Hekselman, Mike Moreno, Andy Sheppard, Mop Mop and Yotam Silberstein. Since 2012, together with Node, he develops international relationships for Italian musicians and designs contents for music trade fairs and networking events. In the last few years, Mario took part in webinars and panel discussions concerning the theme of syncronizations.