WEDNESDAY 8
16:00 – 17:00
ROOM 01
VOICE FOR JAZZ MUSICIANS IN EUROPE
BY THE CATALAN JAZZ AND MODERN MUSIC MUSICIANS ASSOCIATION (AMJM)
[VIDEO CONFERENCE]

Voice for Jazz Musicians in Europe is a new platform that will represent the rights of European jazz musicians. Since the beginning of the pandemic, 14 federations, unions, and associations of jazz musicians from all over Europe have been meeting regularly to find a single voice for musicians at European level. The Federation of Professional Jazz and Improvised Music Associations (FMJAZZ), of which the AMJM is a member, is one of them. The first objective achieved was to carry out a survey on the impact of COVID-19 on the profession and to present the results at the Jazzahead! fair in 2021, where a conversation was held with two representatives of the European Parliament.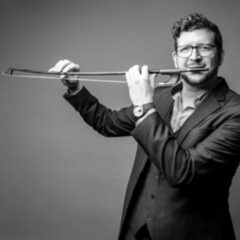 URS JOHNEN (DEUTSCHE JAZZUNION E.V.)
Urs Johnen worked as a product manager in the record industry, as a management consultant in the cultural sector, as a manager of inter- and socio-cultural projects, and as a psychodynamic coach, supervisor and organizational consultant. As a musical border-crosser and bridge-builder, Urs operates in the jazz, pop and classical fields and repeatedly appears as the initiator of new projects. Concert tours have taken him to many countries around the world. He performs with formations from early to contemporary music as well as from singer-songwriter pop to avant-garde jazz. Since 2016, Urs Johnen has been the managing director of the German Jazz Union.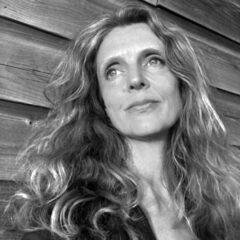 FLEURINE MEHLDAU (BIM PRO)
Fleurine is a jazz & Brazilian music composer & vocalist & lyricist who has recorded 5 albums and toured all over the world. After 27 years of residing in New York she has been living in Amsterdam since the Corona Crisis and has become President of the Board of Dutch Improvised and Jazz Music BIM.
She also spearheaded Voice for Jazz Musicians in Europe together with other European Jazz Bonds. It is her mission to widen possibilities for Jazz and world music in Europe, to improve the infrastructure between European countries and to give musicians a strong voice. She is also passionate about gender equality, which is still lagging behind on the international jazz scene.
As an artist and composer she has played with her Brazilian Dream Band and other bands all over the world , at Montreux jazz Festival, North Sea Jazz Festival, Umbria Jazz, Istanbul Jazz Festival, Jazz at Lincoln Center, Birdland NYC, Jazzstandard NYC, Mezzrow, Smoke NYC, Montreal Jazz Festival, and many others.
Fleurine has also supported a school in Rio de Janeiro in the Favela of Mangeira through album sales and festivals she has produced.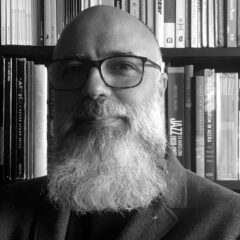 PEDRO CRAVINHO (BIRMINGHAM CITY UNIVERSITY)
Dr Pedro Cravinho is a Senior Research Fellow at Birmingham Centre for Media and Cultural Research (BCMCR) at Birmingham City University (UK) and the centre's History, Heritage & Archives Research Cluster co-leader. He is also a researcher at CITCEM – Transdisciplinary Centre 'Culture, Space and Memory' at the Faculty of Arts, University of Porto (Portugal).
With a background in music – musician & educator – and a BMus in Musicology and PhD in Ethnomusicology, Cravinho is currently working on his post-doctoral project in Sociology 'Portujaze: Jazz Cultures, Scenes and Networks in Contemporary Porto' based at CITCEM (Portugal). His research interests include the social, political, cultural history of the jazz diaspora.
As an author and editor advisor, he is a member of the editorial board of Jazz-hitz (Musikene, Spain). He has collaborated in several international publications, such as Jazz and Totalitarianism (2017, Routledge), The History of European Jazz: The Music, Musicians and Audience in Context (2018, Equinox), and The Oxford History of Jazz in Europe (forthcoming, Oxford University Press).
Cravinho was a Keynote Speaker at the First International Conference Jazz in Spain, Universitat de Valencia, Valencia (Spain) November 2013. Currently, he is a Co-Investigator in the project New Directions in Digital Jazz Studies: Music Information Retrieval and AI Support for Jazz Scholarship in Digital Archives (NEH/AHRC). He is a co-founder of the Documenting Jazz International Conferences.
Cravinho is a Trustee for the National Jazz Archive (UK), a board member of the Duke Ellington Society (UK), and co-founder and board member of the Portugal Jazz – Portuguese Jazz Network.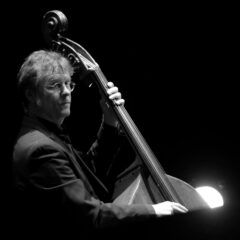 DICK THEM (FMJAZZ  – SPAIN)
Dick Them was president of the Association of Jazz and Modern Music Musicians of Catalonia (AMJM) between 2012 and 2017. Throughout his career he has recorded more than 25 CDs with renowned artists such as Lluís Llach, Silvia Comes and Lídia Pujol, Nena Daconte, Cris Fontecilla Quartet, among others. In 2006 he received the award for best Latin jazz album of the year and has participated as a musician in resident bands in different Spanish and Catalan television programmes.
He has also played in different jazz festivals in countries all over the world, such as Belgium, Colombia, Mexico, Brazil, Morocco, India, Turkey, Japan and the United States.