WEDNESDAY 8
16:00 – 17:00
ROOM 01
VOICE FOR JAZZ MUSICIANS IN EUROPE
BY THE CATALAN JAZZ AND MODERN MUSIC MUSICIANS ASSOCIATION (AMJM)
Voice for Jazz Musicians in Europe is a new platform that will represent the rights of European jazz musicians. Since the beginning of the pandemic, 14 federations, unions, and associations of jazz musicians from all over Europe have been meeting regularly to find a single voice for musicians at European level. The Federation of Professional Jazz and Improvised Music Associations (FMJAZZ), of which the AMJM is a member, is one of them. The first objective achieved was to carry out a survey on the impact of COVID-19 on the profession and to present the results at the Jazzahead! fair in 2021, where a conversation was held with two representatives of the European Parliament.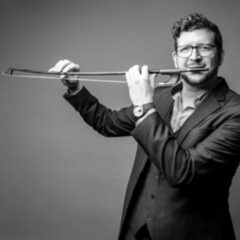 URS JOHNEN (DEUTSCHE JAZZUNION E.V.)
FLEURINE MEHLDAU (BIM PRO)
Fleurine is a jazz & Brazilian music composer, vocalist and lyricist who has recorded 5 albums and toured all over the world. After 27 years of residing in New York she currently resides in Amsterdam since the Corona Crisis and has become President of the Board of Dutch Improvised and Jazz Music BIM.
She also spearheaded Voice for Jazz Musicians in Europe together with other European Jazz bands. It is her mission to widen possibilities for Jazz and world music in Europe, to improve the infrastructure between European countries and to give musicians a strong voice. She is also passionate about gender equality which is still lagging behind on the international jazz scene.
As an artist and composer she has played with her Brazilian Dream Band and other bands all over the world, at Montreux jazz Festival, North Sea Jazz Festival, Umbria Jazz, Istanbul Jazz Festival, Jazz at Lincoln Centrer, Birdland NYC, Jazzstandard NYC, Mezzrow, Smoke NYC, Montreal Jazz Festival and many others.
Fleurine has also supported a school in Rio de Janeiro in the Favela of Mangeira through album sales and festivals she produced.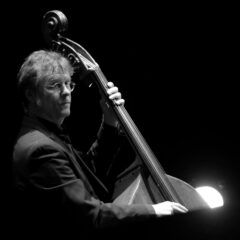 DICK THEM (FMJAZZ  – SPAIN)