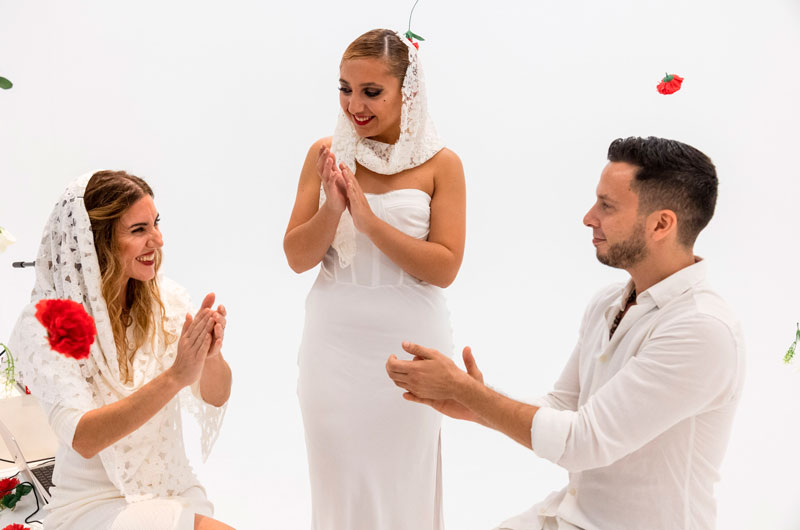 Miranda Fernández is a new talent who has emerged from the classrooms of the Taller de Músics Bachelor of Music (ESEM). Among other artistic projects, she has taken part in the Barcelona Flamenco Ballet, the Sant Andreu Jazz Band, the José Manuel Álvarez Company, Las Noray and Mediterráneos, with Antonio Canales.
Her project, 88-M, is a tribute to all the flamenco women who fought for their place on the scene, overcoming discrimination and social coercion on their own and often without support from others. 88-M traces the historical importance of women in flamenco from the point of view of the women themselves, with the aim of giving them the recognition they deserve for their fundamental role in this art form.
This is the first project presented and directed by Miranda Fernández, from her highly intimate perspective. She is accompanied by Cristina López on vocals and electronics and Lucas Balbo on percussion.
A unique show; modern and ancient at the same time; feminine; flamenco told by flamencas.
"This is for all of them, for their art, for being an inspiration and the light that guides us".
Miranda Fernández | piano
Cristina López | cante and live electronics
Lucas Balbo | percussion