FRIDAY 17
10:00 – 11:00
OCAÑA
THE CREATIVE PROCESS IN INTERNATIONAL CO-PRODUCTIONS
This panel discussion presents two successful projects dedicated to the professionalisation of young musicians. The two speakers will assess the creative processes in the international co-productions they have carried out within the Intl Jazz Platform and Acciones para Músicos Noveles.
Intl Jazz Platform is aimed at students and graduates of music schools in Poland and abroad, with the aim of increasing their artistic and business skills. Young artists learn how to move in international markets and develop a network of contacts, accompanied by professionals from the European jazz scene.
Acciones para Músicos Noveles (Actions for Emerging Musicians) is an initiative of Taller de Músics and Acción Cultural Española (AC/E). Its aim is to promote the creation and international careers of emerging artists and to respond to the lack of connection and mobility between new or informal music circuits and professional or higher-profile circuits.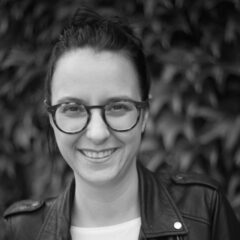 KAROLINA JUZWA
[INTL JAZZ PLATFORM, POLAND]
Karolina Juzwa is the coordinator and booking manager for the Wytwonia Foundation, curator of the Summer Jazz Academy Festival and the Intl Jazz Platform. She is also a board member of the Europe Jazz Network.
In addition, she is co-leader of the Creative Europe Footprints project, which works to implement environmental awareness in the music sector and increase the sustainable mobility of artists. She is also co-creator of the Creative Europe Better Live project.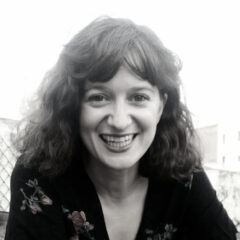 CINZIA VENIER
[TALLER DE MÚSICS, SPAIN]
Cinzia Venier is the director of Taller de Músics Management & Producciones and project manager of JAZZ I AM. With a degree in cultural management, she has worked in the cultural sector for more than 10 years coordinating events, managing artists and organising national and international tours for jazz groups, classical orchestras and theatre companies.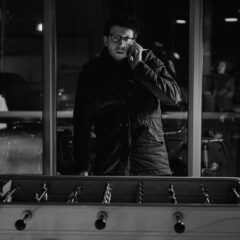 After studying political sciences and cultural policies, in 2007 Antoine Bos joined AJC as General Secretary. AJC is the French network of more than 90 jazz and improvised music festivals and venues. Antoine participated in and conducted, among other things, the development of Jazz Migration, an artistic development program for emerging artists.
Between 2009 and 2014, he was a member and treasurer of Europe Jazz Network and between 2010 and 2015, president of COAX, collective of musicians. In 2018, he founded the media/web radio "Le Grigri" dedicated to jazz, soul, hip-hop and all kinds of music. Since 2022, he is a collaborator with FIP – a Radio France music station.