PROJECT PRESENTATION | LECTURE
FRIDAY 17
11:15 – 12:15
OCAÑA
"A conversation with…" is a new JAZZ I AM activity that aims to get to know relevant figures in the sector better through an in-depth interview. In this edition, this space will welcome writers Jordi Pujol, author of Jazz in Barcelona 1920-1965 (Almendra Music, 2005) and Francesco Martinelli, author of The History of European Jazz: The Music, Musicians and Audience in Context (Equinox Publishing Limited, 2018). Both will be interviewed by the amrecord producer, consultant and jazz columnist Jeff Levenson.
JORDI PUJOL
[FRESH SOUND RECORDS, SPAIN]
Jordi Pujol is the founder of Fresh Sound Records, initially focused on reissuing out-of-print albums by jazz musicians associated with the West Coast style of the '50s.
In the early '90s, following the demands of the market, Fresh Sound began issuing its first CD productions. Since then, he has built a considerable, wide-ranging and fast-growing catalogue, not only by releasing the work of established jazz personalities, but also rescuing the recordings of lesser-known jazzmen, a labour that has come to define the philosophy of the label.
With the aim to find new musicians in the same vein and record them, in 1992 Jordi started producing new recordings through Fresh Sound New Talent. Some of the best contemporary jazz musicians recorded their first CD for FSNT, among them Brad Mehldau, The Bad Plus, Kurt Rosenwinkel, Jeremy Pelt, Robert Glasper, Miguel Zenon, Avishai Cohen, Ambrose Akinmusire, Kris Davis, and also many other European artists, whose projects make up a catalogue of over 600 titles, which today releases between 25 and 30 new albums by young musicians every year.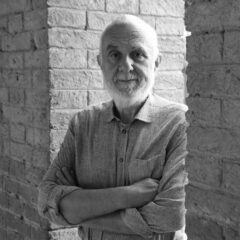 FRANCESCO MARTINELLI
[SIENA JAZZ FOUNDATION, ITALY]
Francesco Martinelli is a promoter of jazz culture in Italy and a concert promoter, journalist, writer and teacher. Throughout his career, he has worked on events such as the Pisa International Jazz Festival, La Nouva Onda, the Instabile Festival, An Insolent Noise, among others.
He is currently in charge of the "Arrigo Polillo" Centre for Jazz Studies at the Siena Jazz Foundation and curator of the Siena Jazz Eye exhibition and catalogue. As an author he has published several books and articles on this genre, and as a teacher he gives classes all over the world.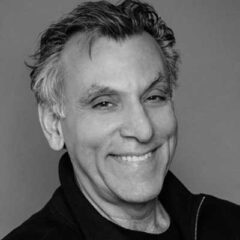 JEFF LEVENSON
[LEVENSON CREATIVE GROUP, USA]
Jeff Levenson is a record producer, jazz columnist and international consultant. Throughout his career, he has been associated with Sony, Warner Bros, Half Note, Downbeat, Billboard and New York's Blue Note jazz club. He has also produced events for the NEA, the State Department, the White House, The New School for Social Research and the Songwriter's Hall of Fame in the United States.
His resume includes collaborations with McCoy Tyner, Michael Brecker, Herbie Hancock, Branford Marsalis, Arturo Sandoval, Randy Brecker, Lee Konitz, Esperanza Spalding and Bill Frisell. He has produced and/or supervised 13 Grammy albums: 2 winners, 11 nominees.
Levenson has also served on the Blue Note management team, advising on club programming and global development.
He currently produces the Herbie Hancock and Michael Brecker competitions and runs his own production company, Levenson Creative Group.