PROJECT PRESENTATION | LECTURE
THURSDAY 16
11:45 – 12:30
OCAÑA
Collective management of artists' rights in the digital environment
By THE Society of Artists Performers and Executants (AIE)
[FREE ACTIVITY. ACCES PASS IS NOT REQUIRED]
The digital era has changed the way music is consumed: music is available to the general public through multiple streaming and digital distribution platforms. This fact leaves artists unprotected and facing serious remuneration, contractual and legal consequences. The AIE, as the collecting society for musicians' rights, is committed to promoting legislative measures that allow fair remuneration for artists for the use of their performances on online platforms.
This conference will address the situation of artists in the digital market from the point of view of collection and distribution. It will also discuss the exercise or transfer of intellectual property rights, the obligations of the platforms that make commercial use of music and the main legislative changes in this area.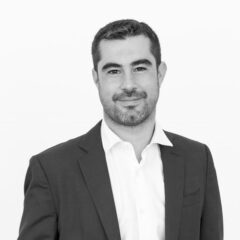 PEDRO RIVAS
[Lawyer and member of the legal department of AIE, SPAIN]
Pedro Rivas is a practising lawyer at the Madrid Bar Association. Since 2010, he has been a member of the legal department of Artistas Intérpretes y Ejecutantes, EGDPI (AIE), an intellectual property rights management entity representing music artists. His work includes the legal management of legal proceedings before the Spanish courts, negotiating with users of intellectual property rights and advising musicians.
He is also a lecturer on various postgraduate courses related to intellectual property, as well as being the author of several articles specialising in intellectual property.