WEDNESDAY 27
11.30H – 13.00H
ROOM 02
WHY AN ASSOCIATION OF PROFESSIONAL MUSICIANS?
30 YEARS OF THE AMJM
Is it necessary to belong to an association of professional musicians? What role do associations of professional musicians play in the sector? This session will reflect on these and other aspects, marking the 30th anniversary of the oldest association of professional musicians in Catalonia, Associació de Músics de Jazz i Música Moderna de Catalunya (AMJM).
The workshop  will be attended by founding members of the AMJM, former presidents and former members of the board of directors, as well as new associates.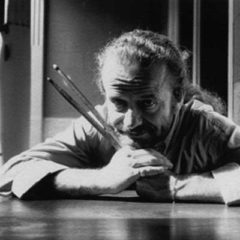 Higher graduated in the specialty of Drumming by ESMUC. Àngel Pereira has been awarded with the National Prize of Interpretation of Musical Youths of Spain, the Premi Ciutat de Barcelona, the Special Prize and the Prize for the Best Interpreter of the Association of Jazz Musicians of Catalonia. He has collaborated, among others, with Tete Montoliu, J. A. Amargós, Tito Puente and John Shurman, and with formations such as the Big Band of the Classroom of Modern Music and Jazz and that of the Taller de Músics. He is also the director of the International Percussion Festival of the Pyrenees, Percumania and director of the Primavera Musical Course.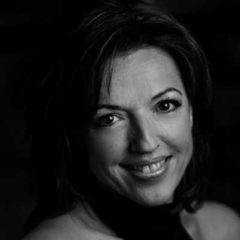 Laura Simó is a singer, her first record of jazz standards was released in 1987 with the name of Bliss. Since 1988 she starts working regularly with the pianist Lucky Guri and Francesc Burrull, with whom he continues to work and has edited Laura Simó & Francesc Burrull interpretan Serrat (2007) and Temps de pluja (2010). He has integrated more formations as with Carmen Canela, the pianist Francisco Capilla and Albert Guinovart, to name a few.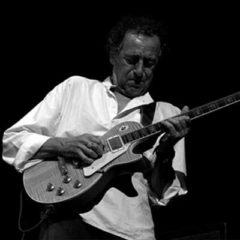 Self-taught guitarist, Max Sunyer was professionally introduced as a composer-creator and interpreter-stylist, creating several groups throughout his career as Vertice, Tapiman, Iceberg and Pegasus, with the latter has performed in such prestigious venues as the Montreux Jazz Festival (1984 ) or the Carnegie Hall of New York (1985). He has received the Grand Prize of the Record of the Generalitat de Catalunya (1985) and the prize \"Jazz en vivo\" from the magazine \"Jazz QuarTIC\", Televisión Española, and Radio Nacional (1986). In 1989 he created Max Sunyer Trio, with bassist Carles Benavent and drummer Salvador Niebla.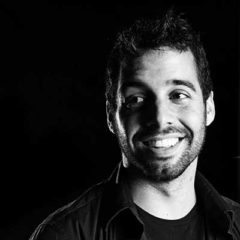 Xavi Torres is one of the musicians with a bigger projection among the Catalan jazz scene. He is currently based in Amsterdam, where in 2016 he won the most prestigious competition in Holland, the Dutch Jazz Competition, and in March 2015 he also won the Keep An Eye International Jazz Award. He has just been selected as a semifinalist for the Thelonious Monk Institute of Jazz International Piano Competition 2018, the most important jazz competition in the world.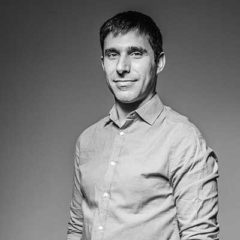 GUILLEM ARNEDO (AMJM PRESIDENT)
In 1995 Guillem Arnedo began his studies at Taller de Músics de Barcelona and studied percussion at the Conservatori de Terrassa while working with the Sant Cugat Symphony Orchestra. In 2006 he became the first graduate in Jazz Drums in the Spanish state by the Higher School of Music of Catalonia (ESMUC). In 2007 he received a scholarship from the Generalitat de Catalunya to study in New York with John Riley. He has played with many musicians such as David Mengual, Sergi Felipe, Joan Monné, Santi de la Rubia, Paco Weht, Ernesto Aurignac, Arecio Smith, Roger Mas, Joan Sanmartí, Perico Sambeat, Bill McHenry, Jaume Llombart, Chris Cheek, Putter Smith, Dick Them, Juan de Diego, Jose Lopez, Javier Galiana or Albert Bover among many others. In 2014 he began to focus on his personal projects, launching his first album as leader: Guillem Arnedo Band & Celeste Alias ​​Let\'s Sing Again, with whom he also published Let\'s Sing O. Hammerstein II. They are followed by others such as Doin\' The Thing with Jose Carra and Love Them Madly with Michael Kanan and Dee Jay Foster.
Besides his work as a musician, he plays a very active role in defending the rights of musicians and for cultural expansion and social music. He is the president of the Association of Musicians of Jazz and Modern Music of Catalonia (Associació de Músics de Jazz i Música Moderna de Catalunya, AMJM), of the State Federation of Jazz and Improvised Music Musicians (Federación Estatal de Músicos de Jazz y Músicas Improvisadas, FMJazz) and he is a member of the board of the Acadèmia Catalana de la Música.