FRIDAY 29
10.00H – 11.30H
ROOM 01
PANEL DISCUSSION IN ENGLISH
JAZZ FAIRS AND INTERNATIONAL MEETINGS IN EUROPE
This conference aims to present a global perspective of the most interesting jazz meetings and fairs in Europe. Therefore, representatives from Jazzahead!, inJazz, Jazz(s)Ra, Belgian Jazz Meeting and JazzEñe will be at this panel together sharing information about their organizations and presenting their own artistic criteria for showcases section and other practical details for jazz professionals.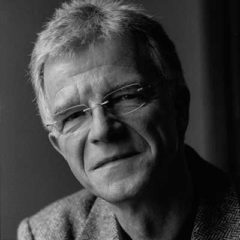 PETER SCHULZE (JAZZAHEAD)
Peter Schulze is the artistic director of Sandesaal Bremen and Jazzahead!. From 2003 to 2007 he was artistic director of the Berlin JazzFest and in 2005 he became a member of Jazzahead!, first as an art consultant and later as artistic director. He was also a member of the board of directors of the Europe Jazz Network and chairman of the Sendesaal Friends Association. Built in 1952, Sendesaal Bremen was the studio for many years from where Radio Bremen used to broadcast and later it became a concert hall and a place for other events. On the other hand, Jazzahead! is a jazz and international music fair held annually in Bremen. It is one of the most important international networking events for the jazz industry.
PETER SCHULZE ALSO PARTICIPATES AT THE SPEED MEETINGS
MARK VAN SCHAICK (INJAZZ)
Mark Van Schaick is programmer of inJazz conferences. inJazz is one of the leading jazz networking events in the Netherlands.  From 1984 to 2005 he has been a writer and editor of the Dutch music magazine OOR. Below he was editor in chief of the specialized magazines Gitarist, Slagwerkkrant and Interface. With the Dutch company Buma/Stemra he has been a producer of Buma, the magazine for its members. Besides his experience in the field of writing and editing, Mark Van Schaick is actively working as a programmer on Buma ROCKS!.
MARK VAN SCHAICK ALSO PARTICIPATES AT THE SPEED MEETINGS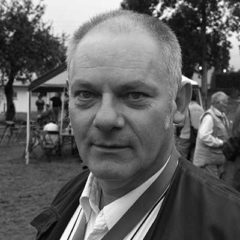 JEAN PIERRRE BISSOT (BELGIAN JAZZ MEETING)
Jean Pierre Bissot is member of the board of directors of the Belgian Jazz Meeting, an international network meeting and showcase festival for the professional jazz sector, with as its primary aim: promoting the Belgian jazz scene abroad.  He created in 1985 an international jazz festival along with Gaume\'s Musical Youths  to support emerging bands and to encourage young people to listen to jazz. From here arised Gaume Jazz Festival.  Gaume Jazz Festival is a jazz festival that is organized annually in mid-August in Rossinyol. It hosts young groups from all over the world, who in addition to the concert also make a workshop. Between 1985 and 2017, 33 editions of the festival have been celebrated and more than 750 concerts have been organized, including 71 releases.
JEAN PIERRE BISSOT ALSO PARTICIPATES AT THE SPEED MEETINGS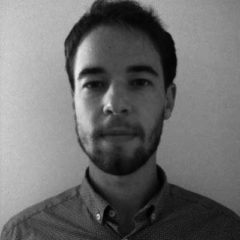 FLORIAN ALLENDER (JAZZ(s)RA)
Florian Allender is assistant coordinator of JAZZ(s)RA, the network of jazz professionals from the Auvergne-Rhône-Alpes region, in France. They are very active on this territory, organize the biannual Forum Jazz meeting and make exchanges with students and emerging artists. The main reason for the visit is to gather the efforts between local and international associations to start future collaborations. JAZZ(s)RA is a consolidated association in its region and it is trying to develop European projects that may concern both emerging Spanish artists and associations and national academic institutions. One of the audience targets of the JAZZ I AM are the music students, with the presence of JAZZ(s)RA they are offered a good platform to develop joint projects.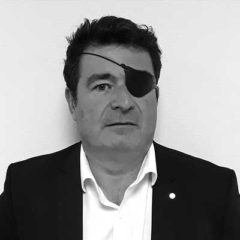 LUIS FRANCO GARCÍA (JAZZEÑE)
Since 2018, Luis Francisco García has been Project Manager of the SGAE Foundation, organizer of JazzEñe, an initiative that aims to internationalize Spanish jazz. Throughout his career, Luis Francisco García has worked on CBS, BMG Spain and on labels such as RCA, Motown and Windham Hill, among others. He has been Marketing Director of Virgin Records Spain, and developed campaigns for artists such as Spice Girls, Jorge Drexler, Rolling Stones, Lenny Kravitz or Smashing Pumpkins. He has also been general director of the Dutch multinational Arcade Music Company, for Spain and Portugal, both of the record division, as well as the publisher, and advisor to the Embassy of the Democratic Republic of Santo Domingo, Nacho Cano, José María Cano, Diego El Cigala, and festivals such as Cruïlla or Costa Music Festival.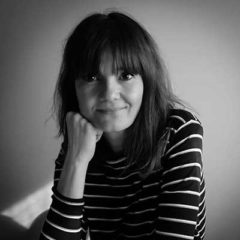 CRISTINA ESTRADA (MERCAT MÚSICA VIVA DE VIC)
Cristina Estrada has a Bachelor of Information Sciencies at the Autonomous University of Barcelona. Since 2008 she is in charge of the General Coordination of Mercat de Música Viva de Vic, a music fair that takes place in Vic since 1989 and attracts a large number of audiences and professionals interested on top quality live music. MMVV Is a meeting point for artistic directors, festivals, institutions, private companies, promoters, agencies, labels and all sorts of professionals of the music industry. Includes showcases, networking events and presentations to facilitate knowledge exchange and to buy and sell music. As a representative of MMVV, Cristina Estrada is also in charge of its international promotion and regularly attending the major music industry's international events. She's also coordinating the Music Commission of the Spanish Network of Theaters, Auditoriums, Tours and Festivals of Public Ownership.