THURSDAY 24
12:00 – 13:00
CONFERENCE ROOM
WHAT'S YOURS, BY RIGHT. COPYRIGHT AND ARTISTS' RIGHTS IN THE DIGITAL ENVIRONMENT. KEY INFORMATION FOR MUSICIANS
Presented by the Association of Jazz and Modern Music Musicians of Catalonia (AMJM)
[Free activity. Access pass is not required]
Being a professional musician is wonderful, but it is in state of total transformation. Really, what every musician wants to do is to play, compose, get on stage, or do a good first take in the studio. But changes in the sector mean that it is necessary to at least know a little bit about certain essential questions for the commercial exploitation of one's own music. First of all, do I know what I am in the music business ecosystem? Am I an author, performer, or executant? Am I a producer? How many meanings does the term "producer" have in the music value chain? If I cede all my rights in a publishing or livestreaming contract, what am I left with? Do I own my masters? And so on and so forth. In this talk, the musician and intellectual rights manager Manolo Aguilar will guide attendees through the different shortcuts which can help to achieve a practical knowledge of these issues.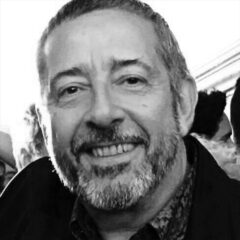 MANOLO AGUILAR
[AUTORES DE MÚSICA ASOCIADOS (AMA) AND VICE PRESIDENT OF UNIÓN DE MÚSICOS (UDM)]
Manuel Aguilar is a successful session and live bass player, which he combines with his commitment to the defense of authors' and artists' rights, as well as with different positions in the music industry.
He has been the bassist on recordings by Mecano, Camarón, Kiko Veneno, Tino Casal, Lluís Llach, Sabina and José Carreras. He was also A&R of BMG Ariola, is a founding member of AIE, member of the Board of Directors of AIE and SGAE, and president of the SGAE Foundation.
In addition, he is the author of the book Panicopyright and a disseminator of music rights in various schools and forums (SAE, Microfusa, BIME).
He currently combines his teaching work and his commitment to the Unión de Músicos (UdM) with the presidency of the Supervisory Commission, the independent control body of this management organization.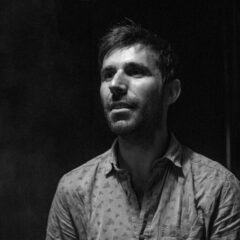 GUILLEM ARNEDO
[PRESIDENT OF AMJM]
Guillem Arnedo is a musician and president of the Association of Jazz and Modern Music Musicians of Catalonia (AMJM), of the Union of Professional Musicians (UdM) and vice-president of the Catalan Academy of Music.
From the beginning, he was part of the work of the Parliamentary Subcommittee for the drafting of an Artist's Statute, where he was in direct contact with all the parliamentarians of the different political forces to convey the proposals and needs of professional musicians. Once the report was approved by the Congress of Deputies, he led the State Platform for Music (PLAM) and promoted the creation of the Musicians' Union (UdM), whose objective, among others, is to make the Artist's Statute a reality.