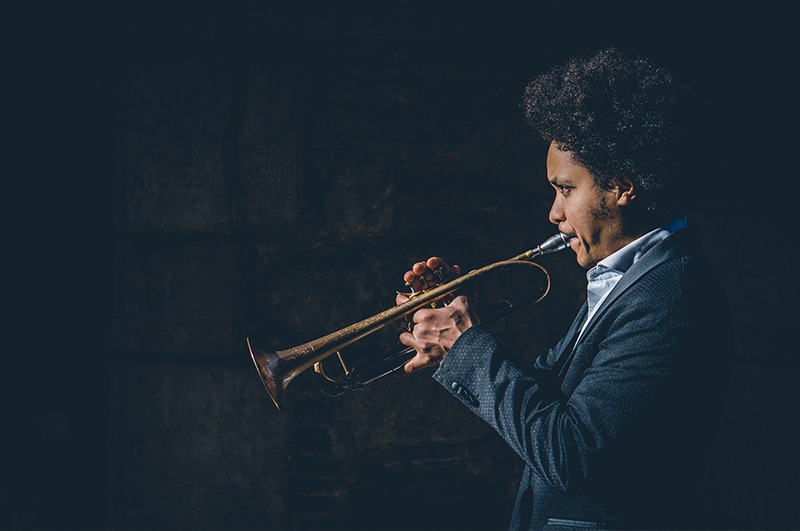 Carlos Sarduy was born in La Habana (Cuba) and, as well as being a spectacular trumpeter and percussionist, he is also an accomplished pianist and composer. He arrived on the European music scene in 2008, where he has played with great artists and has become a well-known and highly-valued musician, not only on the jazz scene but also in the world of flamenco, popular music and modern music. He is acclaimed for his great sound and musicality as well as his artistic versatility.
Sarduy has recorded more than 50 albums, many of them for well-known record labels and he has worked with top artists such as Chucho Valdés, Bebo Valdés, Steve Coleman, David Murray, Esperanza Spalding, Vuika, Ainhoa Artieta, Maiza and Ojos de Brujo, among others.
In his concerts he takes the audience on a magical and vibrant musical journey through a melodic and sensitive musical landscape characteristic of his own personal language, which reflects his great knowledge of Afro-Cuban music as well as his mastery of jazz and capacity for innovation.
Carlos Sarduy | trumpet and congas
Martin Leiton | cello
Frank Durand | drums
Tomas Amat | piano
Alexey León | sax