THE SANTIAGO ACEVEDO ENSEMBLE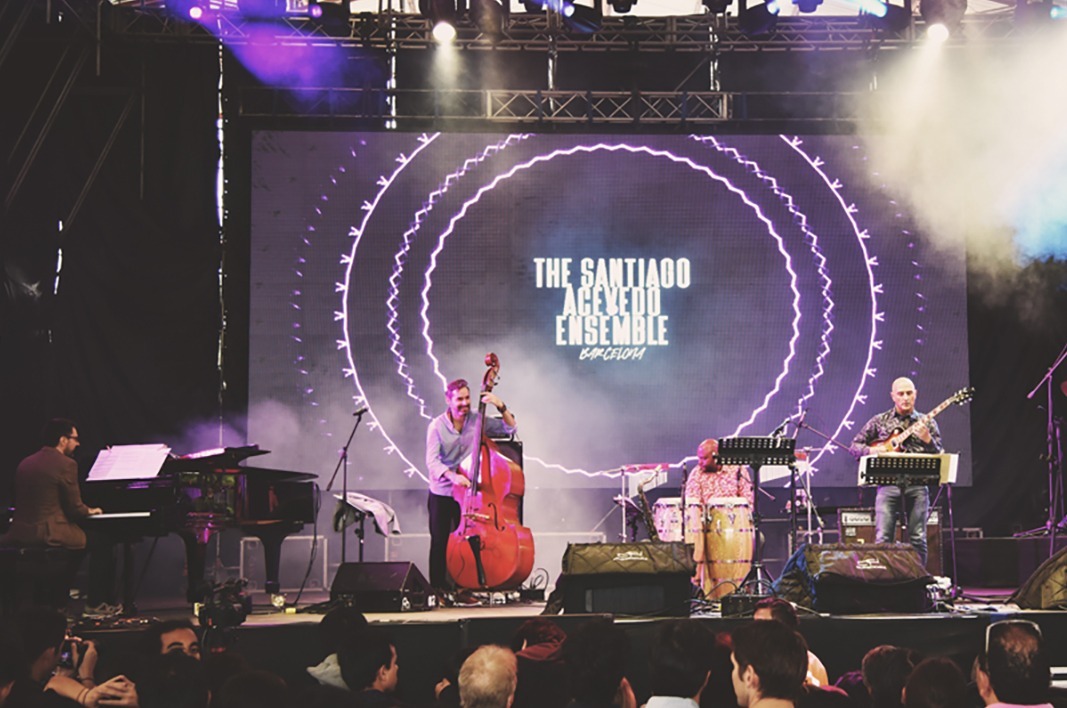 The Santiago Acevedo Ensemble present their latest album La Travesía (Self-released, 2018). It is an authentic experience of musical coexistence where jazz, Afro-Cuban music, folklore and song enter into a wonderfully harmonious dialogue, enriched by the virtuosity of each member. It is an album that tastes of South America and smells of Barcelona. It brings together heavyweights and young values under the same roof, and on the stage it erases the boundaries separating tradition and modernity.
La Travesía is a brave and sincere production by The Santiago Acevedo Ensemble that deftly hits its mark. It showcases their original compositions, with simple structures, with a strong rhythmic beat and a lot of sensitivity, eliciting strong emotions.
Gabriel Amargant | saxophones, clarinet
Joan Monné | piano
Vicenç Solsona | guitars
Ramon Angel Rey | drums
Luis Alfonso Guerra | congas, cajon, percussion
Santiago Acevedo | double bass, musical direction