Susanna
Carmona Artistic director at
Jazz Terrassa and journalist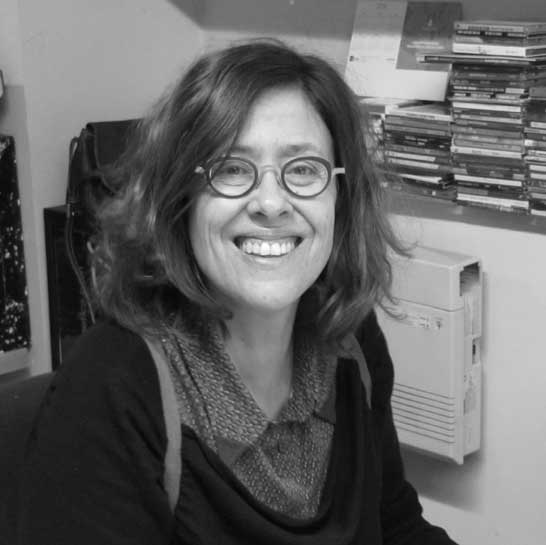 Since 2000 she is the Coordinator and Head of Communication of the Terrassa Jazz Festival, where she coordinates the programming, the Institutional Relations and Sponsorship, as well as the coordination of the management staff of Jazz Terrassa. She is also in charge of the external communication, the advertising promotion and the dissemination of organized activities. Currently and for 10 seasons, she directs the weekly program \'Jazz Club\' in La Xarxa Ràdio / Ràdio Municipal de Terrassa. She collaborates weekly and since 2009 in the Jazz section of the Magazine \'El Submarí\' of the Ràdio Municipal de Terrassa.
Jordi
Gaspar
Taller de Músics School for Higher Music Education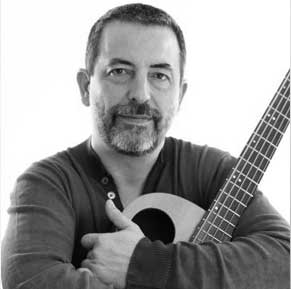 Musician, bassist, composer and pedagogical director of Taller de Músics Superior School of Music Studies, his eclectic character has led him to share stage with musicians such as John Abercrombie, Bob Moses, Tete Montoliu, Mulgrew Miller, Dave Liebman, Jordi Bonell, Dave Schnitt , Billy Hart, Perico Sambeat, Jorge Rossy, Jeff Ballard and Vince Mendoza from the world of jazz, and Miguel Poveda, Martirio, Chicuelo and Rosario la Tremendita, among others, from the world of flamenco.
Martyna Markowska
Artistic director
Katowice JazzArt Festival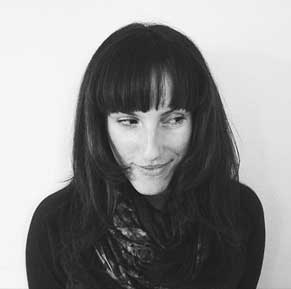 Martina Markowska is the artistic director of the Katowice JazzArt Festival (Poland) and the coordinator of prominent festivals such as the Katowice JazzArt Festival and the Gardens of Sounds World Music Festival. He has also written for Polish publications sucha as Opcje, FA-arte, Topos and Artpapier and has worked as a Programming Assistant in the project Sacred places of Tajikistan of the Tajik Academy of Science in Dushanbe, Tajikistan.
Josep
Mestres
Association of Jazz Festivals and Programmers of Catalonia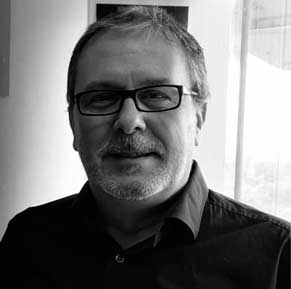 Josep Mestres is the current Secretary of AFEJAZZ (Association of Jazz Festivals and Programmers of Catalonia). He has directed and programmed Atac de jazz in Tàrrega between 2004 and 2013. In collaboration with MAS i MAS, he has programmed several cycles at Cova del Drac Jazzroom. He has also been jury of the Barcelona Jazz Competition between 2006 and 2012 and collaborator in various ICEC projects (JazzFromCatalonia). He created and directed Barcelona Jazz Radio between 2006 and 2013. At the moment he programs cycles in the Jazzman Jazz Club of Barcelona.
Diana
Palau Representative of Association
of Jazz and Modern Music of Catalonia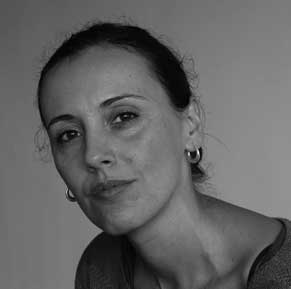 Diana Palau graduated in Jazz Singing at ESMUC and since 2007 she is part of the teaching team of Taller de Músics. She has been a pupil of Ana Finger, Eladio Reinón, Albert Bover, Joan Díaz, Joan Monné, Eduardo Tancredi and Agustín Fernández, among others. He has collaborated with Joan Albert Amargós (2005), Cris Juanico & Original Jazz Orchestra Taller de Músics (2008), Carmen Paz (2011) and Mondo Aereo collective (2012), just to name a few. His career includes multiple formations, the latest Diana Palau & Joel Moreno Project, with whom she has released the album PLAY (Errabal 2015).