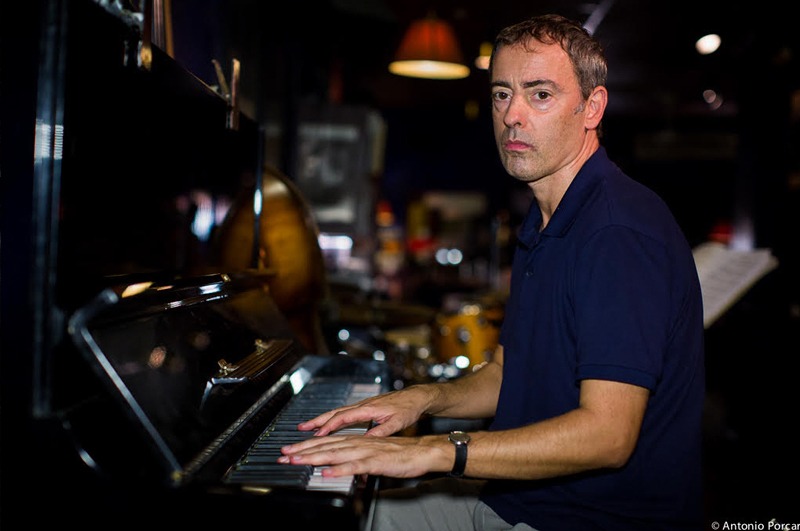 Albert Bover will perform at JAZZ I AM in trio format. His piano will be accompanied by Masa Kamaguchi on the double bass and David Xirgu on the drums.
Throughout his extensive and brilliant career, he has played with musicians such as Al Foster, Art Farmer, Harold Land, Kenny Wheeler, Mark Turner, Seamus Blake, Jeff Williams, Eddie Henderson, Sonny Fortune, Jesse Davis, Marc Johnson , Jeff Ballard, Guy Lafitte, Ed Thigpen, Oliver Jackson, Kenny Wheeler, Ralph Moore, Roy Hargrove, Idris Muhammad, Julian Arguelles, Scott Hamilton, etc; as well as with the \'creme\' of Spanish musicians, such as Perico Sambeat, Chano Dominguez, Marco Mezquida, Javier Colina, Javier Vercher, Albert Sanz, Jorge Rossy, Gorka Benitez, Giulia Valle or Guillermo McGill.
He has collaborated in projects with flamenco musicians such as Miguel Poveda and Chicuelo, and Andalusian music as Dris elMaloumi. His fingers have played at almost every jazz festival in the country and has performed in Europe, the United States, Morocco and Japan.
Albert Bover is a Steinway Artist.
Albert Bover (piano)
Masa Kamaguchi (double bass)
David Xirgu (drums)