SOCIAL PROJECTS: ENCOURAGING CREATIVITY THROUGH MUSIC
Three integration and social transformation projects will be presented which, through providing music training, have produced very significant results in the communities where they have been carried out:
Taller Obert – Music for social reintegration: a mentoring project for social reintegration through a programme of musical activities for training and creation, fostering relationships and empowerment and aimed at adults at risk of social exclusion.
European Caravan: an international three-country exchange project to connect young people from Roma and non-Roma communities through music and theatre.
SIMM: is an international research platform, which since 2017 focusses on the development of research on social music programmes, in order to better understand what the role of music-making can be in social work.
Globe Aroma: art centre in Brussels where refugees, newly arrived artists, local people and actors from immigrant backgrounds who are active in the field of integration or the arts can interact.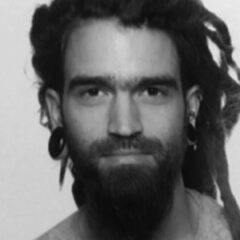 Jonas Mertens is a social cultural worker and has been active since 8 years as a youth worker in social artistic projects where Roma youth are central. He is the founder and coordinator of the non-profit organization Pinya-Co and worked for the organization FOYER (an social and artistic training centre) in Brussels as a youth coach, especially for Roma youth. He was also the social coach of Brussels in the National Caravan project of Madam Fortuna (2014-2016) and in The European Caravan from 2019. Next to this he is the guitarist and founder of Arumbo, a group of Rumba Fusion.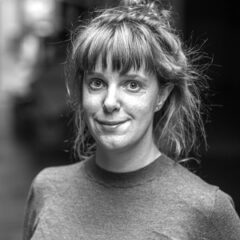 An Vandermeulen is currently working in the arts field, community arts & urban development. Her main goal is to link all of the methodologies & people she meets in these various contexts with one another. In the arts centre Beursschouwburg she's in charge of the audience development, the discursive & public programme. In the community arts centre Globe Aroma she's connecting artists- to the broader arts field. She's a (board) member of Toestand Vandermeulen is an intersectional feminist way. She's also working on a housing project with a group of artists-undocumented people.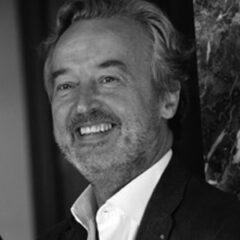 Lukas Pairon founded the international research platform SIMM (on Social Impacts of Music-Making) which since 2017 focusses on the development of research on social music programmes, in order to better understand what the role of music-making can be in social work. He is himself especially active in Gaza (Palestine) and in Kinshasa (DR Congo) with the philanthropic organisation Music Fund. In 2020 Routledge New York published his book Music Saved Them, They Say on his research findings on social music in Kinshasa, DR Congo.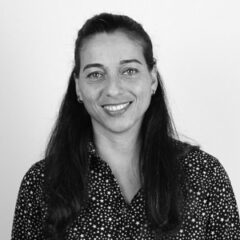 María Victoria Vivas has a degree in music therapy from the Universidad Abierta Interamericana and a master\'s degree in the same subject from IL3-Universitat de Barcelona. She has worked as a music therapist in different institutions specialised in mental health and/or disability. As a teacher, she worked on the Music Therapy Degree at the Interamerican Open University. Currently, she coordinates individual sessions and group music therapy workshops and gives private lessons on instruments, musical language and musical initiation. Since September 2019 she has been working as a music teacher in the Taller Obert de Taller de Músics social reintegration project.
Cinzia Venier is the director of Management and Productions department at Taller de Músics, a school that this year celebrates its forty years and also has its own foundation. Also she is the Project Manager of JAZZ I AM.
Graduated in Cultural Management, she has been working in the cultural sector for more than 10 years coordinating festivals and events, managing artists and organizing national and international tours for jazz bands, classical orchestras and theater companies.