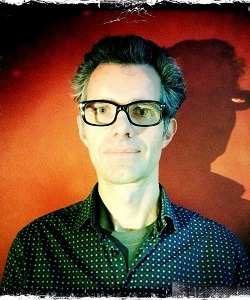 Frank van Berkel is working as a Head of Program at the BIMHUIS Amsterdam, The Netherlands since January 2018. The BIMHUIS is a venue for pioneering musicians of all generations, from both the local and international scene. With over 300 concerts each year, the program offers a comprehensive overview of new developments in jazz, improvised music and many other genres, including world music and electronic music. The BIMHUIS is a founding member of the Europe Jazz Network.
Before working for the BIMHUIS, Frank van Berkel worked as a freelance music program manager in Rotterdam, The Netherlands. Frank worked for Concertgebouw De Doelen Rotterdam, Jazz International Rotterdam, LantarenVenster Rotterdam and LUX Nijmegen. Besides jazz Frank also programmed folk music for the Celtic and Balfolk Night in De Doelen. Frank also managed the New Rotterdam Jazz Orchestra, an original collective of next generation Dutch jazz musicians.
As a member of the advisory committee for music of the Dutch Performing Arts Fund, Frank was involved for six years in the assessment of musical projects applying for financial support. Regularly he is invited to join jury committees concerning the assignment of awards, among them the Buma Boy Edgar Prize, the Dutch Jazz Competition, The Keep an Eye award and the Paul Acket Award, commissioned by the North Sea Jazz Festival. Frank studied double bass and bass guitar at the Rotterdam Conservatory, nowadays Codarts. He also accomplished a master on music programming at ArtEZ Institute of the Arts in Arnhem, The Netherlands.