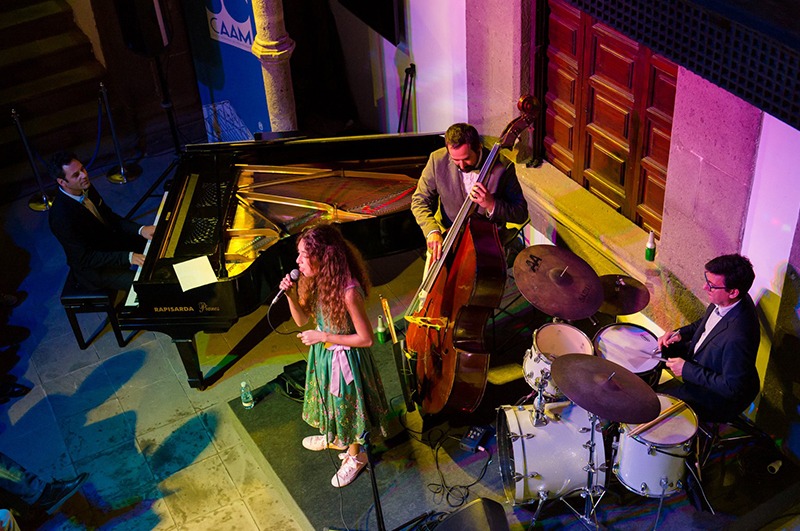 Gabriela Suárez is a young talent who stands out in vocal jazz out for her great voice. Her vocal inflections are reminiscent of Billie Holiday and like Ella Fitzgerald she is a very charismatic personality. Her live shows are energetic and full of surprises, captivating the audience from the first second. She is passionate about Brazilian music and French song and she sings in four different languages
In spite of her youth, she has participated in the Festival Jazzing, invited by Joan Chamorro, and she has performed in the Auditorio Alfredo Kraus as part of the Noche de Talentos of the Fabrica Fest 2019. She has supported the saxophonist Seamus Blake and has been on the programme "Entre dos Luces" de Radio Nacional Española.
Her first record will be out in early 2020, recorded at Bunker Studio (New York).
Gabriela Suárez | voice and piano
José Alberto Medina | piano
Tana Santana | double bass
David Xirgu | drums