Alba Gil Aceytuno'Aguayro'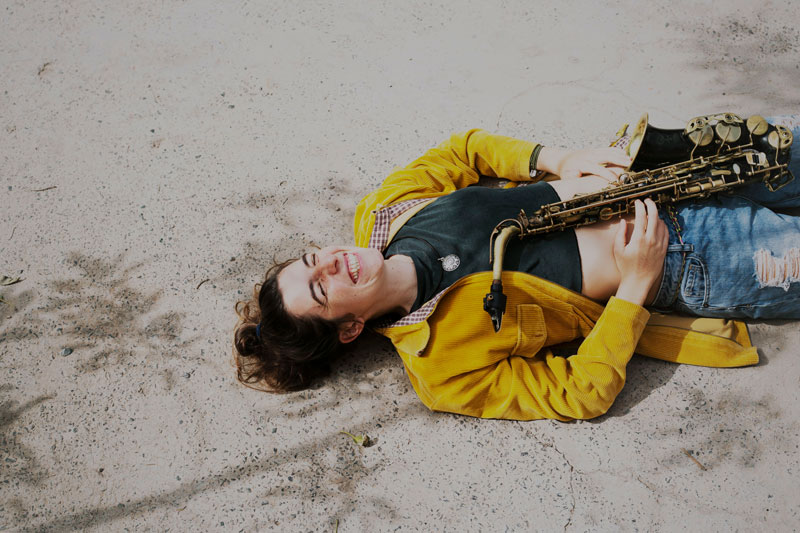 THURSDAY 16
21:30
JAMBOREE 3
The saxophonist, flautist and keyboard player Alba Gil presents Aguayro (Calderona, 2022), an album born with the idea of expressing the personality, influences and style of the artist, accompanied by musicians who she connects with deeply on an artistic level.
The repertoire she presents is made up of songs full of energy and intersperses frenetic moments with calm and delicate sections. The pieces are entirely self-composed and have tinges of jazz, hip-hop, punk rock and Canarian folklore. The album moves between instrumental and song, and the lyrics reflect her concerns and perceptions.
A key part of the project is the use of whistled language as an assertion of its usefulness and the need for teaching it as alternative way of expressing thoughts and messages.
Alba Gil Aceytuno | alto saxophone, flute, keyboards
José Carlos Cejudo | electric bass
Luis Merino | electric guitar
Juan Pérez | drums
Alba Gil Aceytuno 
+34 695 944 448