FRIDAY 29
12.00H – 12.30H
ROOM 02
PANEL DISCUSSION IN ENGLISH
GENDER PARITY IN THE MUSIC WORLD
Is gender parity possible in the music world? What are the objectives of parity? What do artistic directors and artists on the current scene think about positive discrimination? Is it necessary to take measures to achieve gender parity? To answer these questions, we have invited representatives from two important initiatives, Keychange and MIM.
Keychange is a pioneering international initiative that empowers women to transform the future of music and encourages festivals to strive for 50:50 gender balanceby 2022. Mujeres de la Industria de la Música (MIM) is an association whose aim is for men and women in the industry enjoy the same opportunities.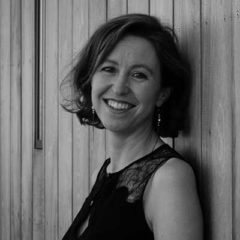 VANESA REED (KEYCHANGE PRS FOUNDATION)
Vanessa Reed, Chief Excutive of PRS Foundation, heads up the UK\'s leading funder of new music and talent development where she\'s launched numerous award-winning talent development programmes for music creators of all backgrounds. This includes the pioneering Momentum, Keychange and Women Make Music programmes. In 2016 Vanessa won the music category in the Hospital Club's 100 Awards for UK creative industry influencers. In 2017 she was awarded a Fellowship by Leeds College of Music and accepted Music Week's Outstanding Contribution to Charity Award for PRS Foundation. In 2018, Vanessa was recognised on the BBC Woman's Hour Power List as the 3rd most influential woman in the music industry after Beyonce and Taylor Swift.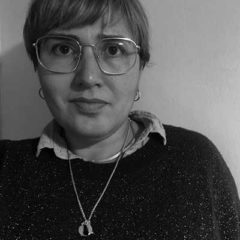 IVONE LESAN (MIM ASSOCIATION)
Ivone Lesan has been working in the music industry for 12 years, has been a promoter of international tours at Live Nation for 10 years, and now works as a manager at Miles Away, the promoter of concerts belonging to Sala Razzmatazz. Founding partner of MIM (Women of the Music Industry) and member of the board of directors of the association since its creation in September 2016. It activates the visibility of women in all aspects of life, but in particularly in the music industry, has always been concerned to train and empower its partners, and through the association, together with other women with the same concerns, weave a platform that seeks to achieve equal conditions for women both ahead of the scenes.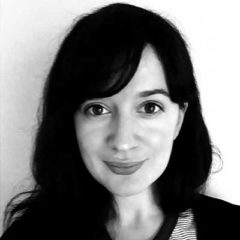 CINZIA VENIER (TALLER DE MÚSICS)
Cinzia Venier is the director of Management and Productions department at Taller de Músics, a school that this year celebrates its forty years and also has its own foundation. Also she is the Project Manager of JAZZ I AM.
Graduated in Cultural Management, she has been working in the cultural sector for more than 10 years coordinating festivals and events, managing artists and organizing national and international tours for jazz bands, classical orchestras and theater companies.