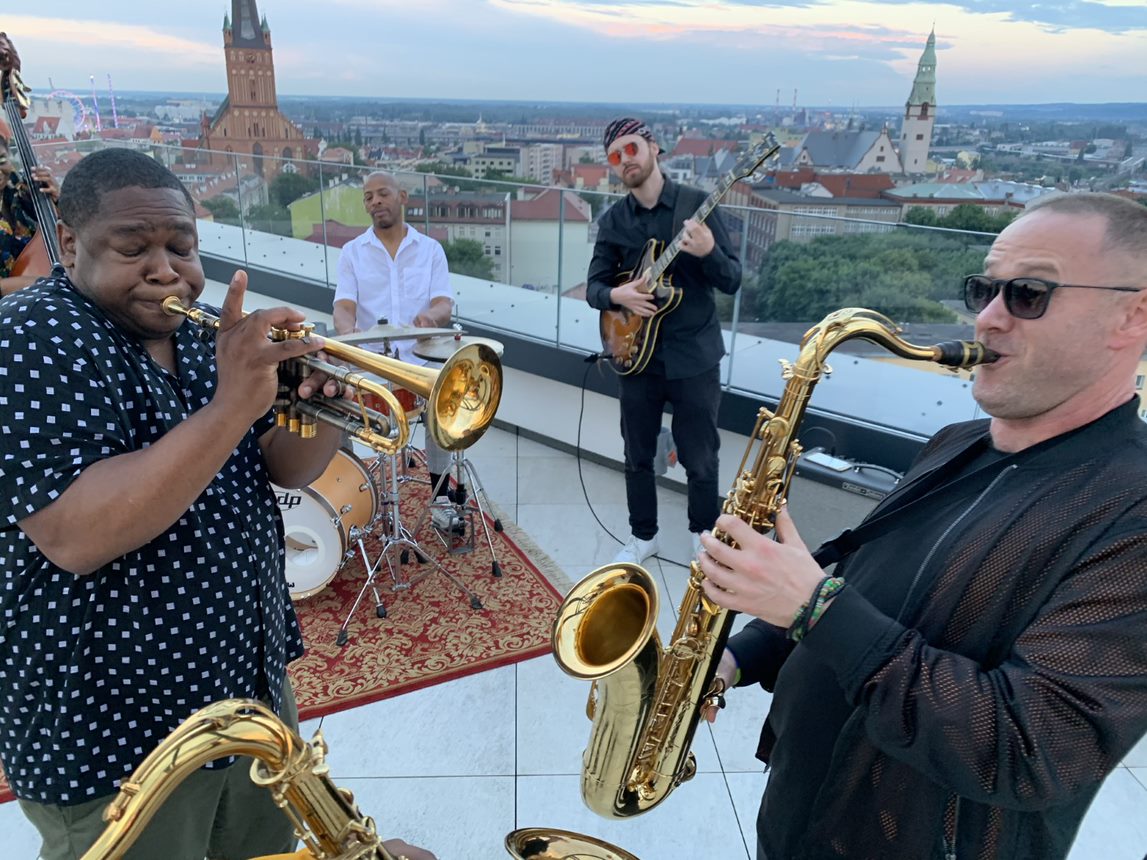 SATURDAY 26
19:00
LA PALOMA
This concert is a private, invitation-only event.
Spain and Poland are coming together during JAZZ I AM 2022 to share music, culture and knowledge through a unique collaborative exchange. On 26th March, Polish saxophonist Sylwester Ostrowski will present his new project with the band The Jazz Brigade together with different Taller de Músics collaborators who will join them on stage at La Paloma in Barcelona.
The concert will be opened by the Albert Bover Trio, to later give way to The Jazz Brigade accompanied by guests such as Anna Colom, Exequiel Coria, Cala Quintero and many more.
The Jazz Brigade is made up of both extraordinary emerging musicians, in whom Ostrowski has discovered great potential, and musicians with long careers already behind them. We are talking about the likes of Jakub 'Mizer' Mizeracki on guitar, Japanese-American Grammy nominee Miki Hayama on piano, groove machine Owen Hart Jr. on drums, Art Blakey's bassist Essiet Okon Essiet and Freddie Hendrix, trumpeter for the Count Basie Orchestra.
Sylwester Ostrowski | sax
Freddie Hendrix | trumpet
Jakub 'Mizer' Mizeracki | guitar
Miki Hayama | piano
Essiet Okon Essiet | bass
Owen Hart Jr. | drums