FRIDAY 25
10:30 – 11:30
CONFERENCE ROOM
MUSIC AND SOCIAL INCLUSION
Social inclusion currently faces the challenge of increasing cultural diversity, as well as a need for continuous learning. In this context, access to artistic creation can play a key role. Music is a universal language, and music practice has a transformative impact on people. Therefore, "doing inclusion" through musical creation has to be active and permanent work, and it has to be dealt with, preferably, from specific areas, such as city neighbourhoods.
In this panel discussion, the heads of different social projects will present their initiatives and their visions of inclusive strategies. They will discuss their successes and limitations and evaluate the capacity to work in their field of action and in specific areas.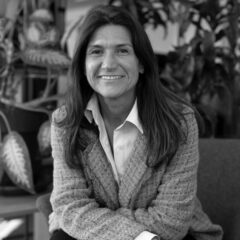 CRISTINA PUJOL
[PRIMAVERA SOUND FOUNDATION, SPAIN]
Currently, director of the Fundació Primavera Sound, previously Director of the Nuria García Foundation for Children, and with 14 years' experience as a legal adviser. In 2020, given her desire to help people achieve their goals, she became certified as an Executive Coach.
She started as a volunteer in 1992 in the Missionaries of Charity. From 2008 to 2010 she was President of the Social Action Commission and member of the Permanent Commission of Cáritas Andorrana. The Andorran Red Cross recognized her contributions to volunteering in institutions from 2007 to 2010 when she was a member of the International Humanitarian Law Commission. In Barcelona, she has collaborated in the social work of San Juan de Dios, Domus Misericodae Sant Josep Foundation and in fundraising at the Vicente Ferrer Foundation.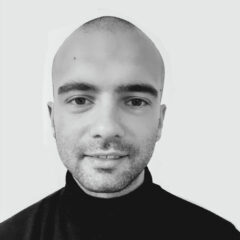 MATEUSZ ZEGAN
[KATOWICE MIASTO OGRODOW, POLAND]
Coordinator and producer of projects of the Katowice City of Gardens – Institution of Culture, such as The JazzArt Katowice, in which he co-organizes social inclusion events.
He also works on the Plac na Glanc project, which is concerned with the revitalization of Katowice's gardens as well as being a member of Fair Weather Friends, and Melancholia bands; and is a live music performer in theater performances.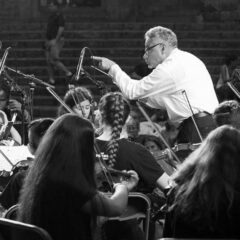 PABLO GONZÁLEZ
[VOZES, SPAIN]
Pablo Gonzalez is a cellist, orchestra conductor and arranger. He conducts social orchestras and choirs, and is an active teacher committed to the right to culture of children, youth and adults at risk of social exclusion.
He is a founding musician of the System of Youth and Children's Orchestras of Venezuela.
18 years ago he founded the Vozes social music project in the city of Barcelona that offers education and musical practice in different neighbourhoods on the outskirts of this city.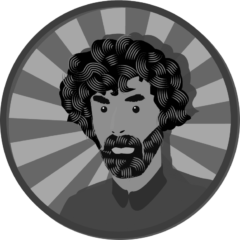 Wim Wabbes worked as the music director at Arts Centre Vooruit in Ghent, Belgium for 25 years (1987-2012), before becoming the artistic director of the Handelsbeurs Concert Hall in the same city (since 2013). This venue is one of the most important in the Belgian music scene. De Handelsbeurs presents 170 bands a year, spread over concert series, festivals and special formats in the fields of Jazz, Pop/ Rock, World Music and Classical music. It is housed in a historical venue dating from the 18th century and has capacity for 350 seated and 800 standing, and is supported by the local government and the Flemish government.
Wim organises concert series in contemporary music, jazz, world music, and rock and pop. He has been, and still is, involved in numerous festivals focusing on alternative and progressive music: Vooruit Geluid Festival (1995-2005), Istanbul Ekspres festival (2006-today), Etoiles Polaires (Icelandic and Greenlandic Music Scene – 2004); China Express (Chinese Music Scene 2005); Etoiles Polaires Finland (2006); Petersburg – Moscow Ekspres (Russian Music Scene – 2008); Etoiles Polaires Montréal (Canadian Music Scene 2009), Ha'fest (2013- today) ; De Gentse Lente -Djema el Fna (since 2018) ; Soirée Harira (focusing on the Moroccan music scene – since 2016) – both festivals in collaboration with Darna vzw.
As a music director he has commissioned work for many Belgian and international composers.
Currently, he is the president of the Europe Jazz Network (the largest jazz network in Europe including 156 members in 34 countries), and is a member of the jury advising the Minister of Culture of Flanders/Belgium on subsidies for music organizations.