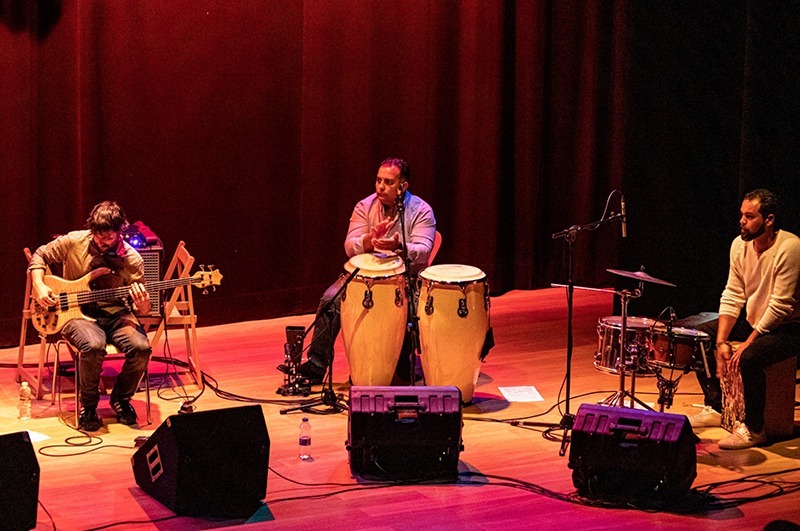 NanJazz is a group formed in 2016, the fruit of a union between two musicians and lovers of jazz and fusion: Adán Giménez 'Nano' and Gerardo López. The group, who fuse jazz with flamenco, did their official presentation at the Festival de Jazz de Castejón in SOS, in 2017, and at the Festival de Jazz de Monzón, a few months later, along with the duo of  Marco Mezquida and Chicuelo.
On their first record, Manuco (Nuevos Medios, 2018), there is a song paying homage to Javier de Cambra, "De Jerry a Javier", a great friend of Gerardo González, a jazz critic and journalist on such specialised publications as Cuadernos de Jazz and Más Jazz.
In 2018 they were selected, from among twelve other groups, to perform at the Jazzeñe festival. As well as that, they were also nominated for the MIN Awards (Independent Music) for best flamenco record, where they came second.
Adán Giménez 'Nano' | piano
Gerardo López | trumpet
Raúl Giménez | voice
Jesús Martí | bass
Willy Giménez | percussion
Santos Giménez | percussion