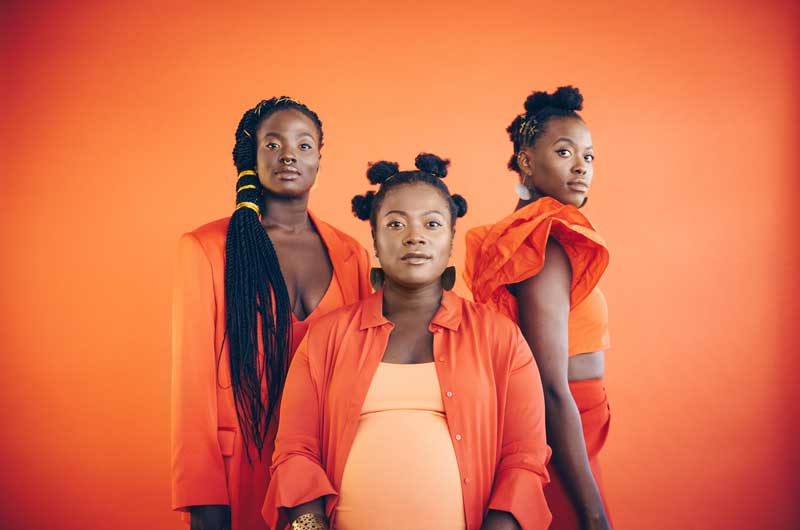 We Got Your Back (Satélite K, 2021) is the third album by The Sey Sisters, on which they reinvent themselves musically, searching for new sounds to reaffirm their anti-racist and feminist message. Following the legacy of the generations that preceded them, the Sey Sisters strive to find their place and their identity as Afro-descendants through the songs on this album. As they themselves explain: "We open a space for care, for empowerment, to reinforce a sense of community and to honour our ancestors and the people who have died and continue to die on the journey."
This spectacular vocal trio combines vibrant harmonies and infectious rhythms through soulful pop elements infused with African sounds.
Performing live they are pure emotion and energy and, accompanied by the pianist and saxophonist Albert Bartolomé, the trio from an exciting circle of good energy and fresh air that moves the soul and stirs the conscience.
Edna Sey | vocals
Kathy Sey | vocals & percussion
Yolanda Sey | vocals
Albert Bartolomé | piano, keyboards & sax