Anna Marie
Schluifelder Productionteam & Manager
of Unterfahrt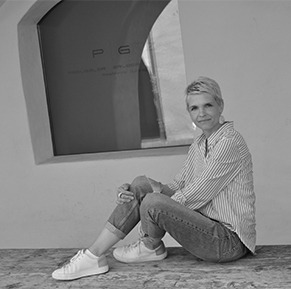 In the last 13 years, Anna-Marie was the Head of the Event management Office & Head of Press and Public Relations for the City Administration in Bad Wörishofen, a small but well-known town and health-resort in Bavaria that hosts hundred thousands of tourists every year and offers a large cultural program. During this time she organized and created many different kinds of events, like concerts, theatre, art exhibitions, fairs or markets around the town – and the Blues- and Jazzfestival "Jazz goes to Kur", that became her personal heart and soul-project. Since the beginning of 2019, she is part of the Jazz club Unterfahrt-Family in Munich and is Head of the Office- and Productionteam and Manager of the jazz club. As a volunteer, she still supports the Jazz goes to Kur-Festival.
Arecio
Smith Member of AMJM
programming board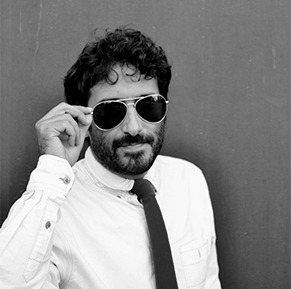 Arecio Smith is a pianist, organist and keyboardist, as well as composer, arranger and producer. He lives in Barcelona since 1997 and he is one of the most versatile musicians of the Catalan scene. He has participated in many different projects such as Tony Manero, La Kinky Beat, Phat Fred and Astrio (best jazz group, Enderrock 2008).
In 2012, he created the Flow Fanatics band, with the Spanish rapper, Rapsusklei. Since 2018, he also participates in the tour of the singer of Wold Music, Fatoumata Diwara.
During his career, he has played and recorded with various artists from the field of pop, hip-hop and electronics: Ruper Ordorika, Lexus, El niño de la Hipoteca, Professor Angel Dust… and with renowned jazz soloists such as Gorka Benitez, Llibert Fortuny, Brannen Temple, Raynald Colom, Caspar St. Charles and Dave Wilkinson, among others.
Cristina Estrada
International promotion at
Mercat de Música Viva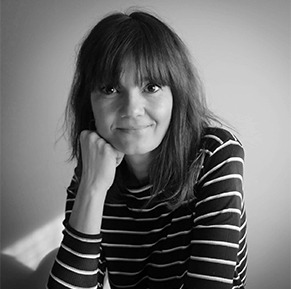 Bachelor of Information Sciences at the Universitat Autonoma of Barcelona, since 2008 Cristina Estrada is in charge of the General Coordination of Mercat de Música Viva de Vic, a meeting point for artistic directors, festivals, institutions, private companies, promoters, agencies, labels and all sorts of professionals of the music industry. Includes showcases, networking events and presentations to facilitate knowledge exchange and to buy and sell music. As a representative of MMVV, Estrada is also in charge of its international promotion and regularly attending the major music industry's international events. She is also coordinating the Music Commission of the Spanish Network of Theaters, Auditoriums, Tours and Festivals of Public Ownership.
Eugènia
Portet Marketing and programming at
Jamboree Jazz Club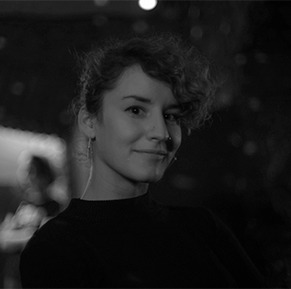 Eugènia Portet is a public relations and publicist, specialized in the music industry. She has a postgraduate in Management of the Global Business of Music, at Pompeu Fabra University. With only 26 years, Eugènia Portet has a long history in the music sector. She has worked in different fields such as artistic management, road management and the A&R record label. Currently, she works in the marketing department of the Jamboree Jazz Club, in Barcelona.
Jordi
Turtós Music programmer
and music journalist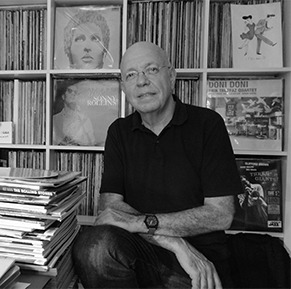 Bachelor of Information Sciences at the Autonoma University, Barcelona.
Jordi Turtós has worked as an editor, collaborator and director in different programs in Radio Nacional de España, Cerdanyola radio, Ona Catalana Cultura, Com Radio, M-80, Betevé radio and Televisió de Catalunya. He has also worked in different newspapers, like ABC or La Vanguardia. He currently works as music programmer for different festivals, like Música Mercè and Festival Altaveu.
He has also worked as music advisor for movies and tv series, like Dieta Mediterranea, Félix or El dia de mañana. At present, he also works as a teacher in the Ramon Llull University and the Pompeu Fabra University. He is the co-author of the book Cantautores en España (Ed. Zeleste – Madrid, 1998).
Simona Adina
Maxim Executive and artistic director
of Sibiu Jazz Festival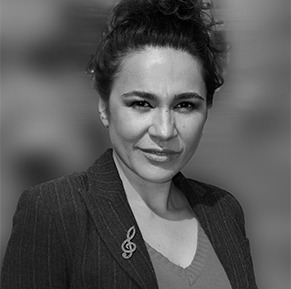 Since 2002, Simona Adina Maxim is executive director of the Sibiu Jazz Festival, in Romania. It is the oldest of its kind in the country and one of the oldest jazz festivals worldwide. It is unique in Romania, in terms of its longevity, consistency and the impressive number of celebrities that honored it with their presence. As an executive director, she does cultural project management, coordinates communication strategies, promotion activities and lobby campaigns, coordinates organization\'s budget and its allocation per events, promotes locally and internationally Sibiu Jazz Foundation and its activities – acts as brand ambassador for Sibiu Jazz Festival, responsible with fund raising strategies and management of the organization\'s financial resources