JOAN MAR SAUQUÉ'Garden of the moon'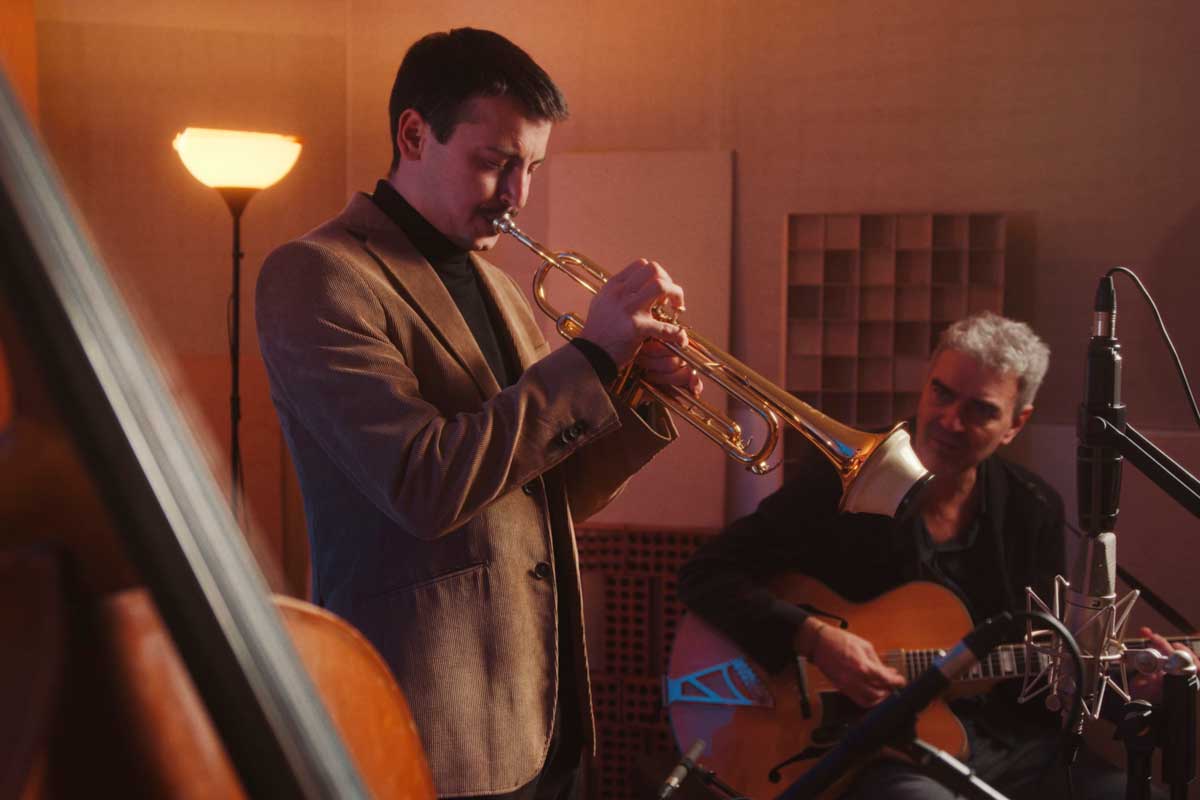 After two years, Joan Mar Sauqué, Josep Traver and Giuseppe Campisi come together again in this new project. The three of them have become a consolidated entity: each one sounds more confident than before and, together, they navigate through the music backing each other up. The game entails dancing the rehearsed choreography of the band while giving freedom of improvisation to the soloists, within the self-imposed brevity of the melodies: the message is concise and to the point.
The trio inhabits a universe of swing, tonal clarity, telepathic teamwork and subtle details. Their aesthetic coordinates are clearly defined, but not constrained by clichés. Despite the influence of so many jazz references that nurtures their proposal, their music does not sound recognizable.
Joan Mar Sauqué | trumpet
Josep Traver | guitar
Giuseppe Campisi | double bass
Blanca Funes | vocals