THURSDAY 28
10.00H – 11.30H
ROOM 02
PANEL DISCUSSION IN ENGLISH
SUPPORTING THE INTERNATIONALIZATION OF ARTISTS AND
MUSIC PROJECTS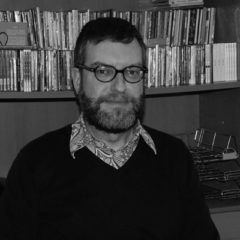 XAVIER CESTER
(INSTITUT CATALÀ DE LES EMPRESES CULTURALS)
The Institut Català de les Empreses Culturals (ICEC) is a public institution of the Department of Culture of the Generalitat de Catalunya that works for the development and consolidation of the cultural sector by promoting companies and cultural professionals to improve their competitiveness and professionalization It has lines of subsidy for internationalization projects for companies and cultural entities in the performing arts and music sectors, the ICEC Market Area. We will meet Xavier Cester, technician of the Market Area of the ICEC.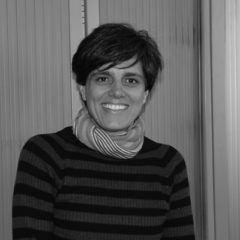 MARIA LLADÓ (INSTITUT RAMON LLULL)
Music coordinator. Graduate at Humanities studies, Performing Arts and Music Sciences Management, Maria Lladó was the music delegate at the Balearic Islands local Government during the period 2000-2004. During the past 20 years, she has developed her professional experience in public institutional music policies focussed at programmes for international promotion of Catalan music and music advisor of music festivals. She currently coordinates the music department at the Institut Ramon Llull, the public institution dedicated to international promotion of Catalan Culture.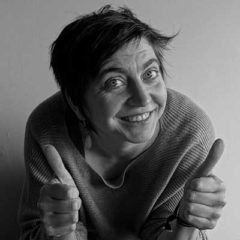 MELANIE SCHEYS (FLANDERS ARTS INSTITUTE)
Melanie Scheys works for the Flanders Arts Institute (FAI) as an expert in jazz, folk and the world. FAI is a non-profit organization for the support of visual arts, music and performing arts in Flanders and Brussels. The organization does research, supports practices by artists and organizations, collects and distributes information and knowledge about arts in Flanders, supports policy formulation and facilitates long-term international relationships and exchanges. In the field of jazz, some FAI activities are: coordinating the Belgian presence at Jazzahead!, inviting professionals from the music industry to major events, coordinating the Belgian Jazz Board, developing a Belgian jazz directory and database, seeking opportunities for to Belgian jazz musicians and to connect with the international music industry, informing the scene about subsidies and financing opportunities.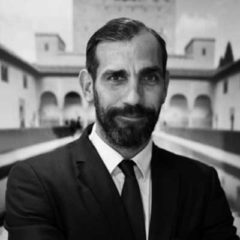 EDUARDO FERNÁNDEZ PALOMARES
(ACCIÓN CULTURAL ESPAÑOLA AC/E)
Eduardo Fernández Palomares is Chief Financial Officer at Acción Cultural Española (AC/E), a public organization dedicated to promoting the culture and heritage of Spain, both within and outside its borders, through a program of activities that includes exhibitions, congresses, conference cycles, cinema, theater, music, audiovisual productions and initiatives that promote the mobility of professionals and creators. Acción Cultural Española (AC/E) projects underline the diverse Spanish contribution to global culture, as well as the recent contributions of its most current creators in the main creative fields.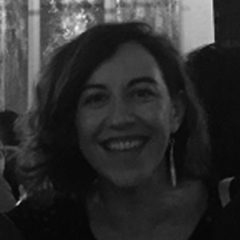 ANA GÓMEZ (INSTITUTO CERVANTES)
Ana Gómez is, since 2010, a director of the Music and Performing Arts area of the Instituto Cervantes, a state-owned public body whose mission is to spread the language and culture in Spanish and the rest of the languages of the state through a network of centers located in 88 cities of 45 countries of the world of non-Hispanic speech. A cultural program focuses on the dissemination of Hispanic cultures in collaboration with local institutions and communities.
ANTONI MAS
(SOCIEDAD DE ARTISTAS, INTÉRPRETES O EJECUTANTES DE ESPAÑA, AIE)
Antoni Mas i Bou is a pianist, composer, musical director and managind director of the Sociedad de Artistas, Intérpretes o Ejecutantes de España (AiE). In the field of management, he created the Associació Professional de Músics de Catalunya (MUSICAT), which he presided until 2010. He was also the manager of the Musicat Management Group and the president of the Unió de Músics de Catalunya. He has participated in various courses, conferences and seminars and has published more than one hundred articles related to different aspects of the profession. He is the author of two books, Cooperatives of musicians, a new management model and Stories of musicians.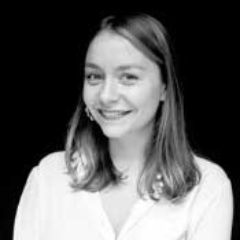 LIZON LAVAUD (LE BUREAU EXPORT)
Lizon Lavaud
is classical & jazz project manager at
Le Bureau Export
, a non-profit professional organisation aiming to develop made in France music around the world. She mainly deals with advising Le Bureau Export\'s members on their export strategy and connecting them with international professionals, coordinating networking events & promoting made in France artists. 
With a home office in Paris and a network of four satellite offices in Berlin, London, New York, and São Paulo, Le Bureau Export's team interacts with both French and international professionals. In 2019, Le Bureau Export has more than 600 professional-members using its services – advice, networking, logistical support, promotion and financial support.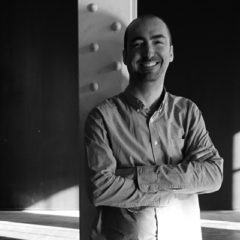 JORDI PUY (SOUND DIPLOMACY)
Jordi Puy is co-founder and co-director of Sound Diplomacy. With more than twenty years of experience in artistic and musical management, he directed the Catalan Arts export office in the United Kingdom and Ireland, working on the creation and implementation of export strategies of music and the arts for the Generalitat de Catalunya. As responsible for Sound Diplomacy, Jordi Puy has co-directed the creation of Unison, a new model of rights management based on the principles of efficiency and transparency through technology.
Sound Diplomacy is the leading music consultancy in development of new markets, with offices in London, Barcelona and Berlin. The company has created and manages Music Cities Events, which include Music Cities Convention, Music Tourism Convention and Sound Development. Sound Diplomacy works for governments, cities, events, private companies and academic institutions in more than 20 countries.